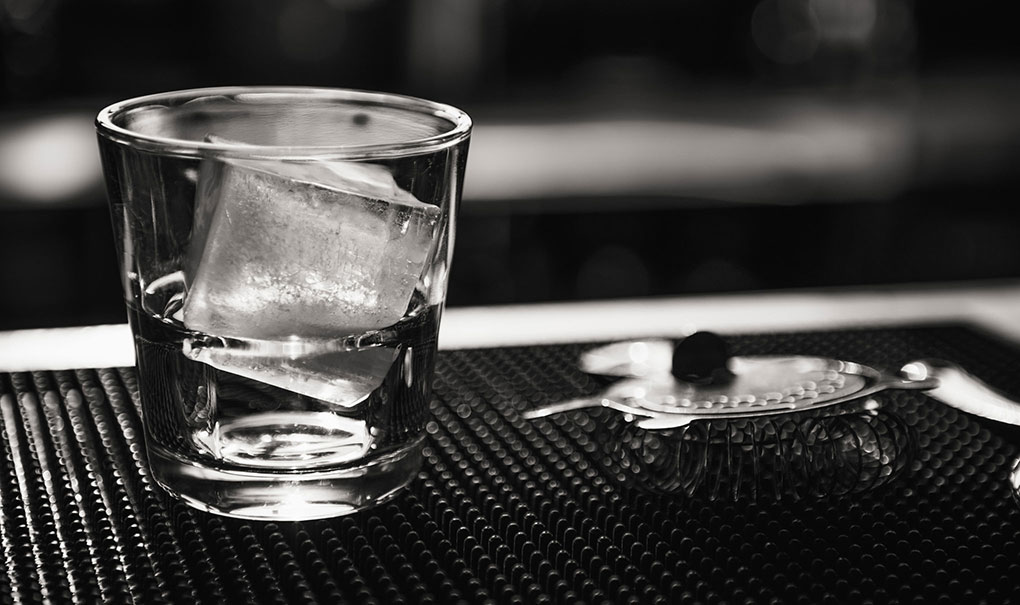 Winter
Cheers
With the holidays behind us, winter has a tendency to lose a bit of its magic. Once seasonal and invigorating, the cold becomes just plain cold -- so we find ourselves giving in to the instinctive urge to hibernate, cabin fever be damned.
And wouldn't you know, just when leaving the house becomes painfully unappealing, there's an added allure at Chattanooga's homegrown eateries and watering holes: seasonal cocktails. Bartenders become artists at this time of year, masterful mixologists whose imaginative concoctions perfectly balance the sweetness and spice of the season, plus a little something extra to keep you warm.
So, in the spirit of the new year, as a departure from our normal profiles of artists and creative trends, we're featuring the creations themselves -- and letting you become the makers. Thanks to the generosity of our friends behind the bar, we have a few tasty, tried-and-true recipes that you can make in the warmth of your home.
We wish you and yours a happy and healthy 2015.
Beautiful&Good
St. Johns
.5 oz Cinnamon Syrup
.5 oz lemon juice
.25 oz Amaro Nonino
.75 oz Germain-Robin Apple Brandy
1.5 oz Sandeman Amontillado Dry Sherry
Combine all ingredients in a shaker. Top with ice and shake until well chilled. Fine strain into a cocktail coupe, and garnish with shaved cinnamon.
Cinnamon Syrup:
5-6 cinnamon sticks
16 oz water
16 oz turbinado sugar
Bring all ingredients to a boil over medium heat. Reduce heat to medium-low and let simmer for 8-10 minutes until sugar has dissolved, stirring frequently. Remove from heat and let cool. Discard cinnamon sticks, strain into a clean glass jar and cover. Store refrigerated for up to 2 weeks.
Recipe by Alex Jump
Mexican Hot Chocolate
Flying Squirrel
Take 3 spoonfuls of your favorite hot chocolate mix and add:
1.25 oz. Ancho Reyes (an ancho chile liqueur)
.25 oz. Fernet Branca
Top with hot water and stir well
Garnish with a dehydrated jalapeno slice
Recipe by Sarah Johnson
The Solstice
Alleia
2oz Bulleit Rye (Rittenhouse Rye is a great value alternative)
.5oz Averna Amaro
.75oz honey, brown sugar, and thyme syrup
juice from one lemon wedge
Combine ingredients in a shaker with ice. Shake vigorously and pour over a rocks glass filled with ice. Garnish with a piece of thyme and enjoy!
Brown Sugar, Honey and Thyme Syrup
½ cup brown sugar
½ cup honey
a hearty handful of thyme
1 ¼ cups of water
Heat water, sugar and honey in a stock pot over medium high heat until ingredients are well blended. Add thyme and reduce heat to low. Allow to simmer with thyme for 10-15 minutes. Remove from heat, allow to cool and strain into container for storage.
Recipe by Nate Cannon
Ethereal
Easy Bistro
1.5 oz at. George gin
.5 dolin blanc vermouth
.5 apricot liqour
Grapefruit bitters
Rose water
Recipe by Gabe Pfaffenbach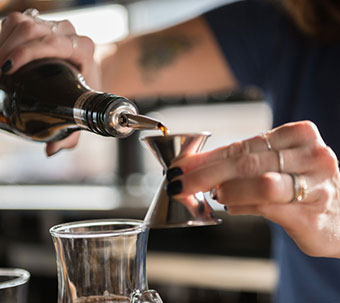 Raspberry Chocolate
Local 191
10 oz Mexican Hot Chocolate
2 oz Whisper Creek Tennessee Sipping Cream
.5 oz Raspberry Syrup
Top with fresh Whipped Cream
Garnish with fresh raspberries & cinnamon
Recipe by Rob Gentry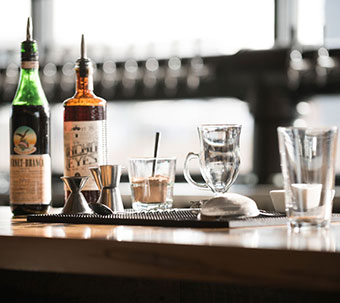 Gigantic
Local 191
1.5 oz. Tin Cup Whiskey
.5 oz. Cynar
.25 oz. lemon juice
.5 oz. House Ginger Beer
Top with House Smoked Apple Cider
Garnish: Lemon wheel with apple butter
Method:
In 12oz mason jar, build cocktail over ice. Garnish by floating lemon wheel with a dot of apple butter.
Recipe by Rob Gentry