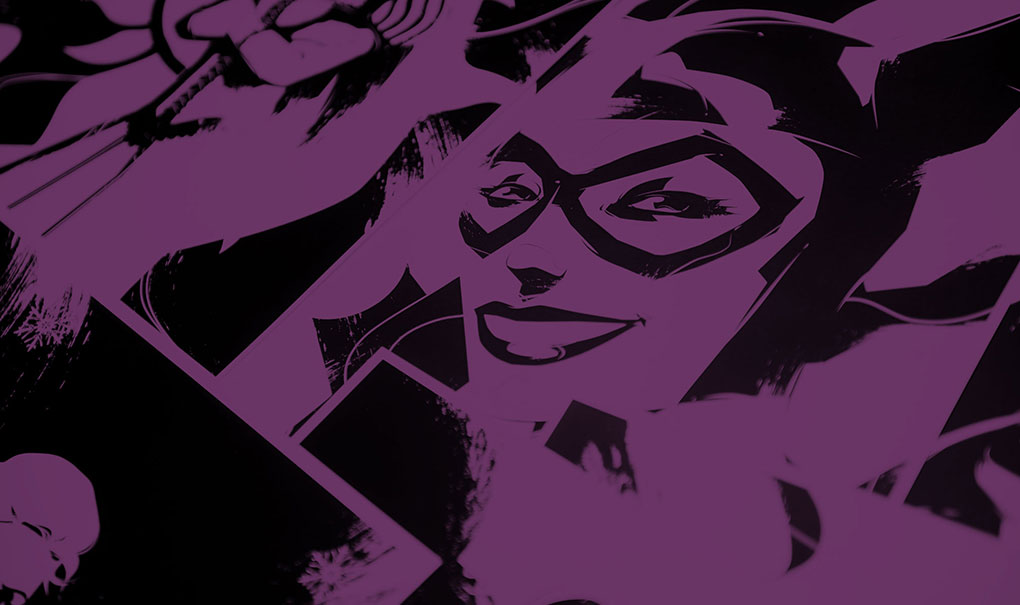 ART
AFTER DARK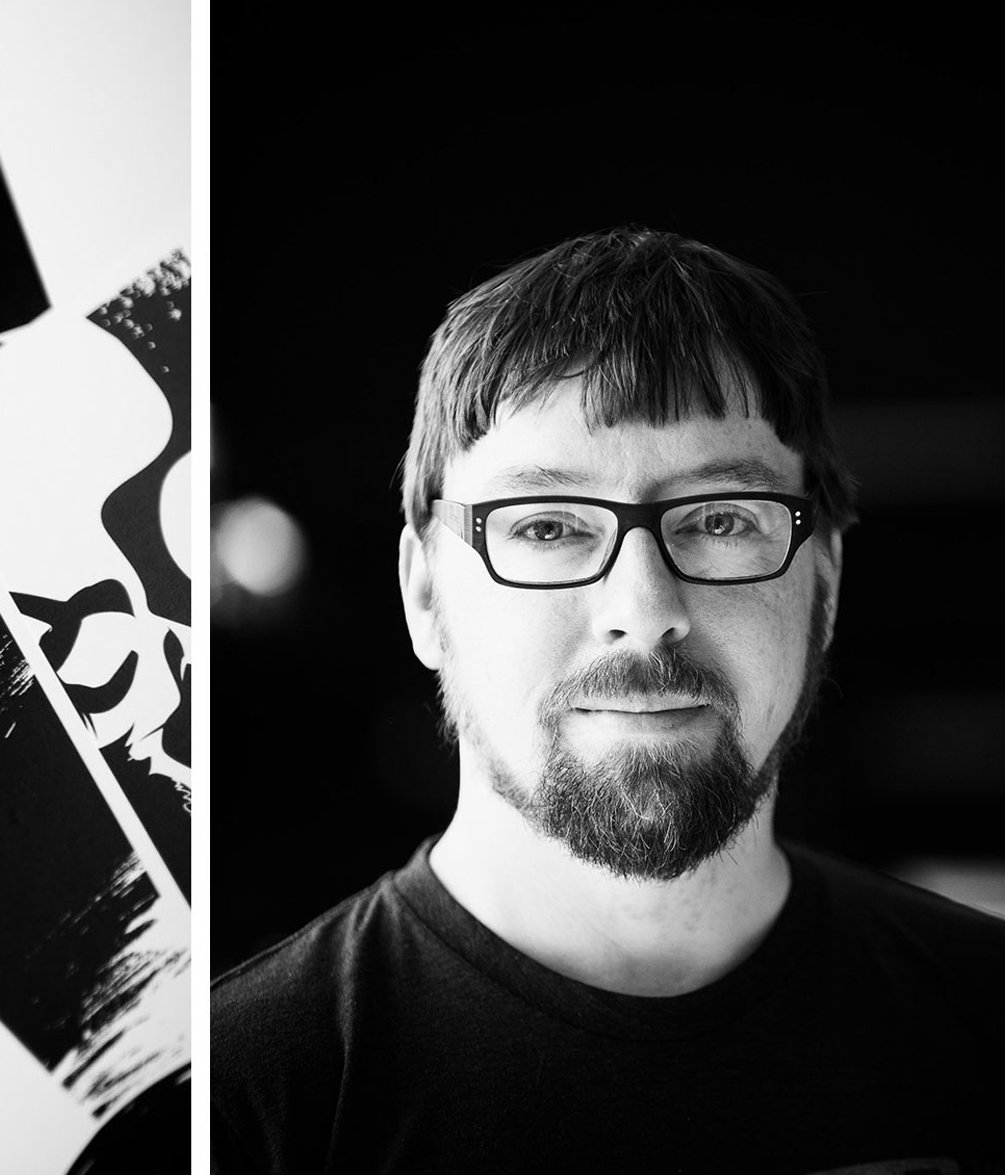 Comic books bring every kind of character to life, from humans to superheroes, animals to aliens, and a great many things in between. It's a colorful, varied universe of fascinating fiction, where no two scenes are alike. But the diversity is tempered with a little bit of sameness, a recurring theme that weaves its way through countless disparate worlds.
It's the "double life" — or the divided mind, or the alter ego. Whatever you call it, it serves a basic conviction: that there's more than meets the eye.
So it feels less like coincidence than destiny that Chattanooga artist Alex Ogle leads a double life of his own. By day, Alex is a graphic designer. He's the co-founder of Tubatomic, a Chattanooga-based digital creative agency, where he directs his imaginative energy for the benefit of his clients.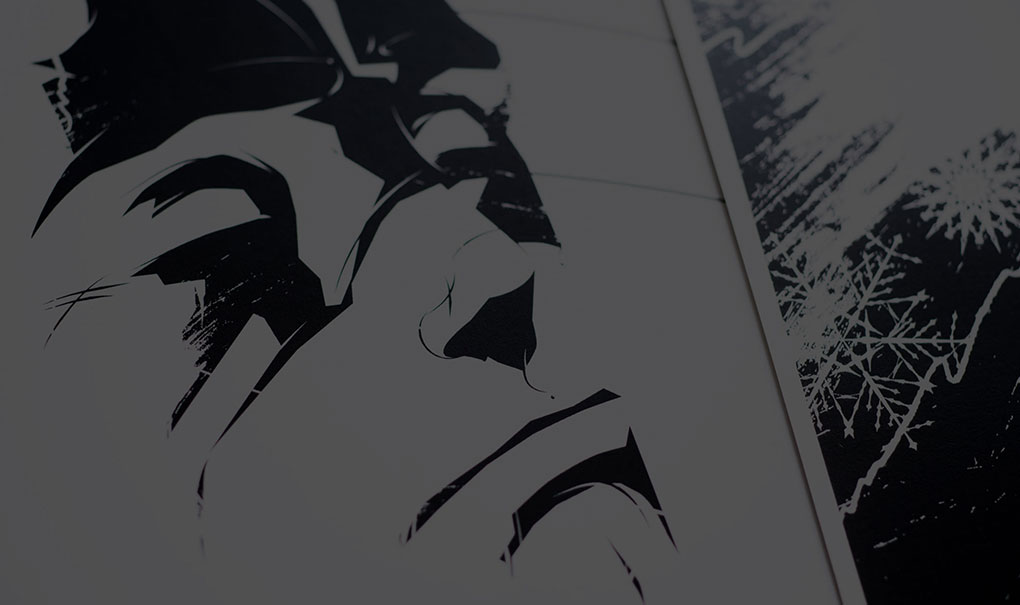 By Night?
He isn't a superhero
But he can draw one — in fact, he can draw almost anything, and tell its story, too: Alex is a moonlighting comic book artist.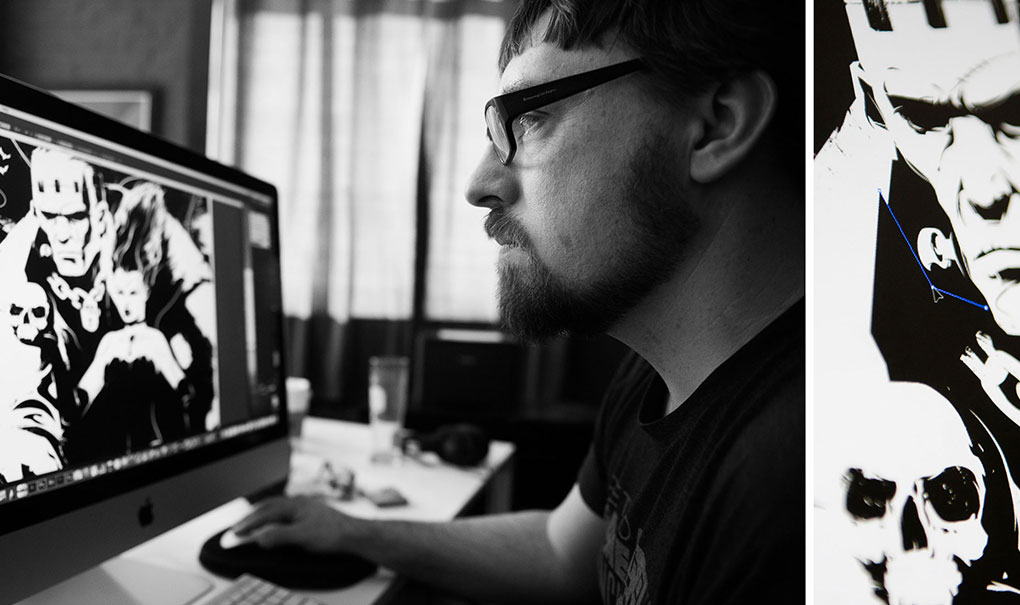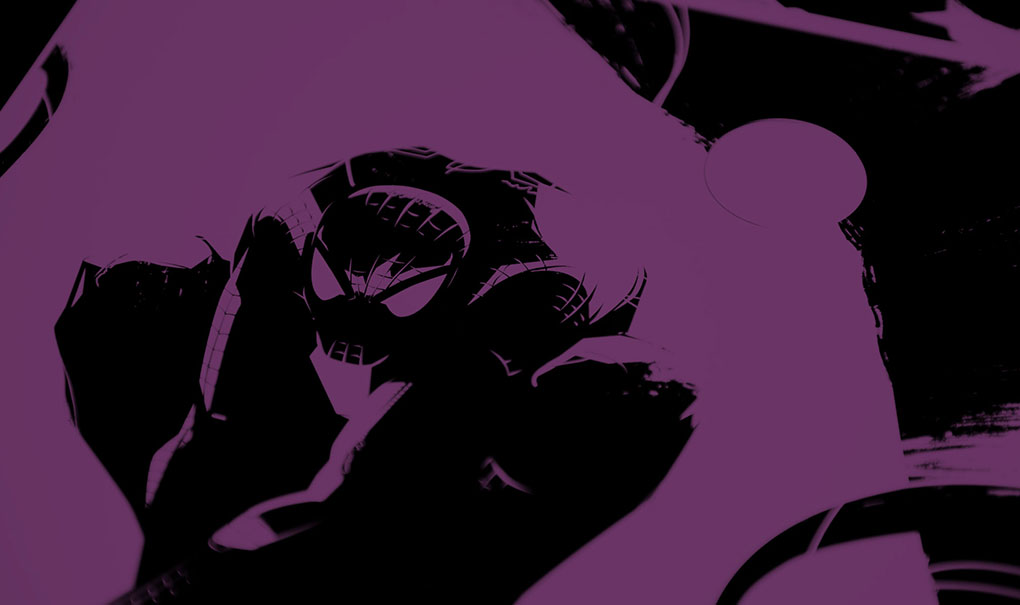 "Early on, it was this thing that I loved, but it could be hard to do — it was so personal that it became stressful," Alex says. "So I set it aside for years and focused on my career. When I hit 40, I decided that if I'm going to do it, I need to do it now."
Seeing his work, you would never know that he stepped away from his passion for any length of time. Alex's illustrations are wonderful contradictions: complex in their simplicity, familiar but wholly original. Daredevils and Jokers, Captain Americas and Hellboys, with a few Disney characters throw in here and there. Some colored panels, some black and white — but all inspired by a powerful imagination and born from a well-practiced hand.
He may be officially hitting the market later in life, but he's certainly made an entrance. In 2014, he conducted his first Kickstarter campaign – earning 350% of his original goal – followed by another Kickstarter success in 2015. He illustrates "Midnight Over Stellar City," a comic series for Action Lab Entertainment, he's designed toy box art for household-name superheroes, and he's been published by Marvel Comics – the ultimate validation for comic book artists, aspiring and accomplished alike.
"The industry is different than it used to be, in terms of how you get your work out there," Alex says. "Before, you spent a huge amount of time and money developing a proposal, sending in your submission, and risking a lot of rejection. Now, you don't have to invest a lot of startup capital — you can do the work, self-publish, and grow your own following."
But in other ways, the world of comics has stayed stayed the same, even in the face of increasing digitization and automation.
"Some of my work originates on a computer, and with the introduction of tablets and touch screens, people are starting to draw on new surfaces," Alex says. "But we're still emulating the traditional media look, and even if something is created digitally, everyone wants to see it physically. I'm the same way: it feels like it doesn't exist unless I'm actually holding it in my hands."
For Alex, the value of digital lies in its efficiency. Fully focusing on his day job while committing to a deadline-oriented hobby means that 24 hours is never enough, and computers can move things along at a faster clip. But instead of perpetually fighting the clock, he's used it as a force to define his style.
"A lot of my work is what I would call shadowy," Alex says. "My theory on speed is that if I silhouette some things, it's faster, and then I start illuminating pieces the more I spend time on them."
Of course, Alex's work doesn't start or end with his illustrations. His panels are part of something larger, a window into a world that's always in motion. Which means, like any artist, Alex is more than an artist – by day and by night.
"I've found that no matter what you do, you have to form yourself as a brand, as an entity. You have to define what you stand for, and why," Alex says.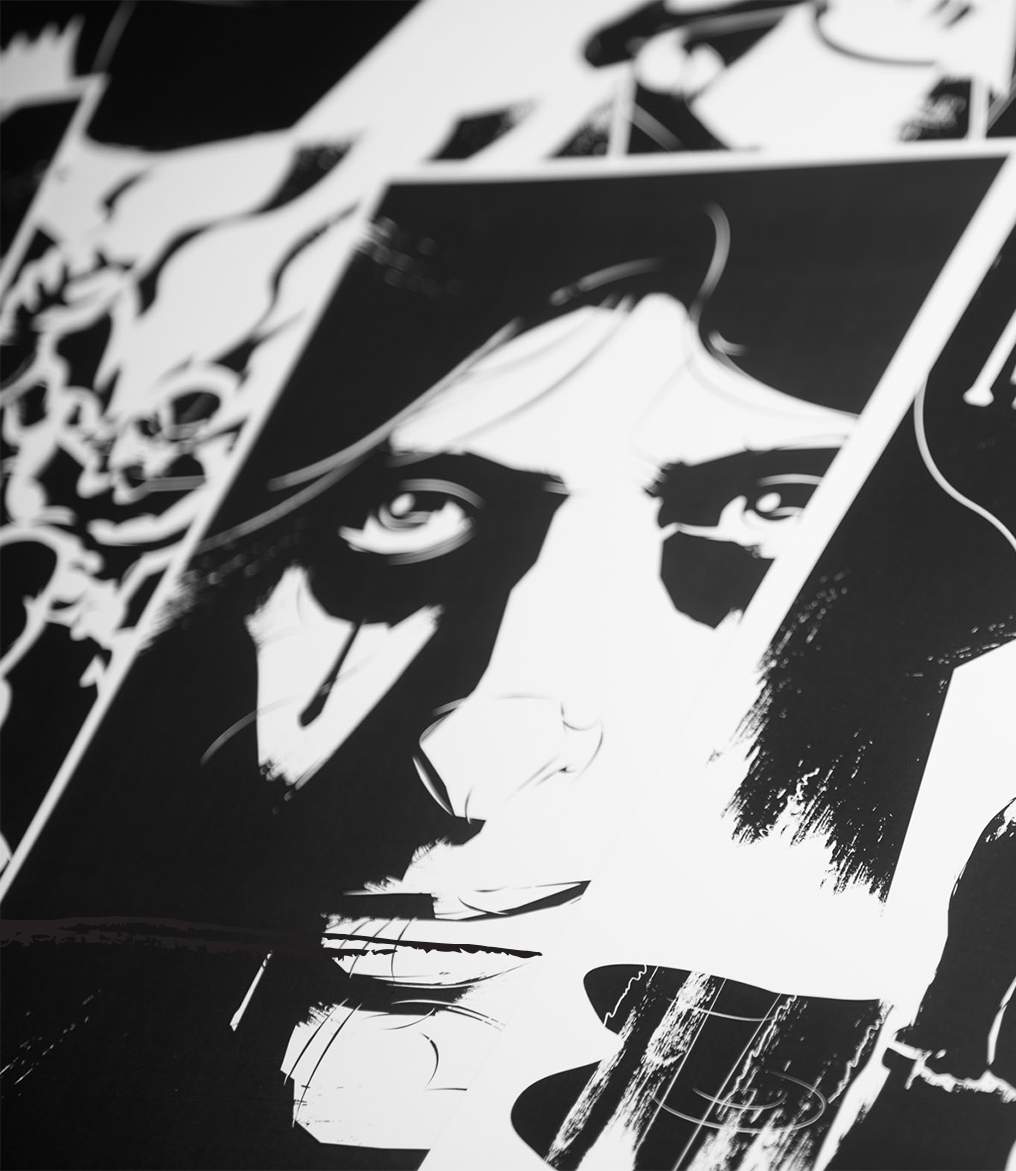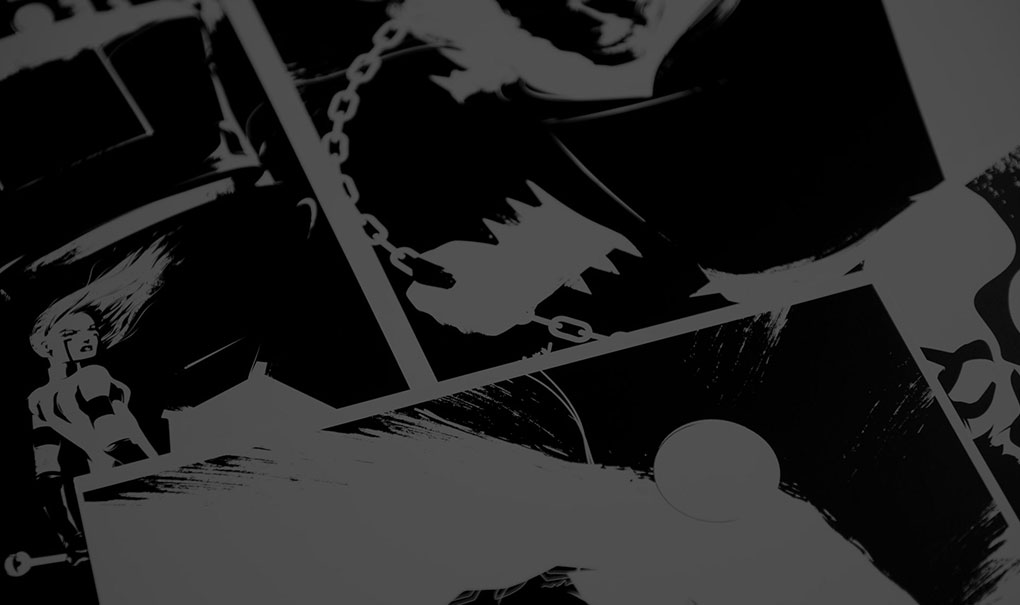 "For me, everything I do is simply about
telling a story.

"