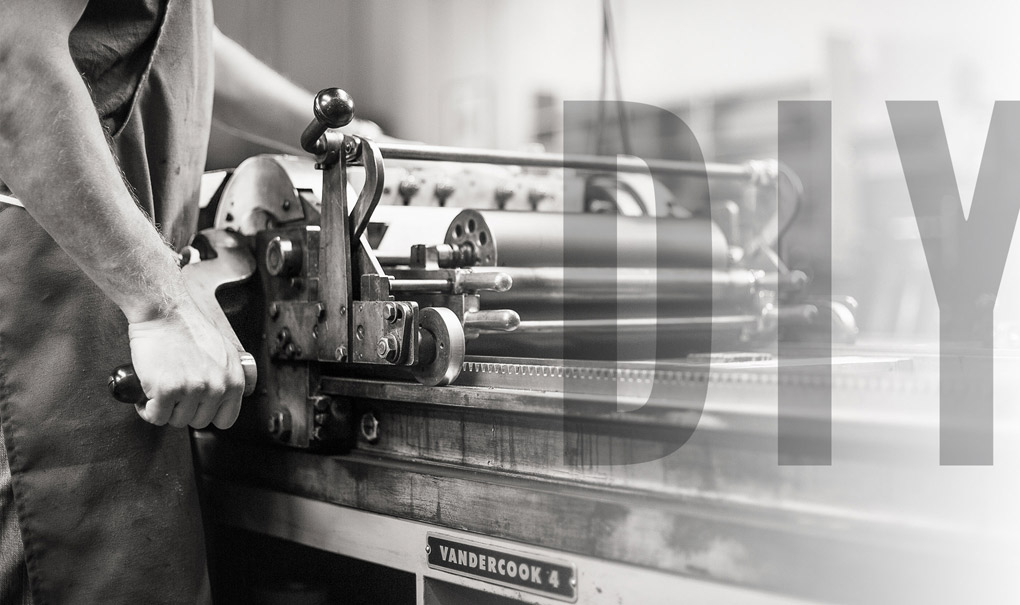 "Do It Yourself" art programs are popping up around the country – inviting weekenders and hobbyists TO get their hands dirty, with real craft and unique experiences. In downtown Chattanooga, the Open Press is sparking a letterpress revival in the local design community, and Ignis is giving both tourists and locals a taste of glass blowing.
When we speak of the art world, we typically talk about three kinds of people: the artist, a master of a craft; the student, aspiring to become a master; and the audience, who comes to art face to face, from the outside.
But what about the moonlighting makers? Those who want to experience art, but not live it? A rising trend of "Do It Yourself" craft is carving out space for them. The goal is not to learn mastery – but rather to be exposed to it, for a moment in time, in an immersive, hands-on way. DIY art democratizes highly refined arts processes that can require years of training, technical expertise, and costly equipment.
In Chattanooga, the DIY concept is perhaps strongest in an old garage bay on the Southside. The Open Press, a print and book arts cooperative, is easy to miss, and from the outside, nothing glamorous: a square brick building with a gravel lot, neighboring a car mechanic's shop.
But inside is a bright, airy workshop, home to a variety of antique, well-loved letterpress and printmaking machines — and a world of knowledge, waiting to be shared.
"The idea is this: we have equipment that we take care of, that we're trained to use. We know that it's best for someone to have ownership of it. But our goal is to share it with as many Chattanoogans as possible," says Paul Rustand, a co-founder of The Open Press, as well as the director of design firm Widgets & Stone.
---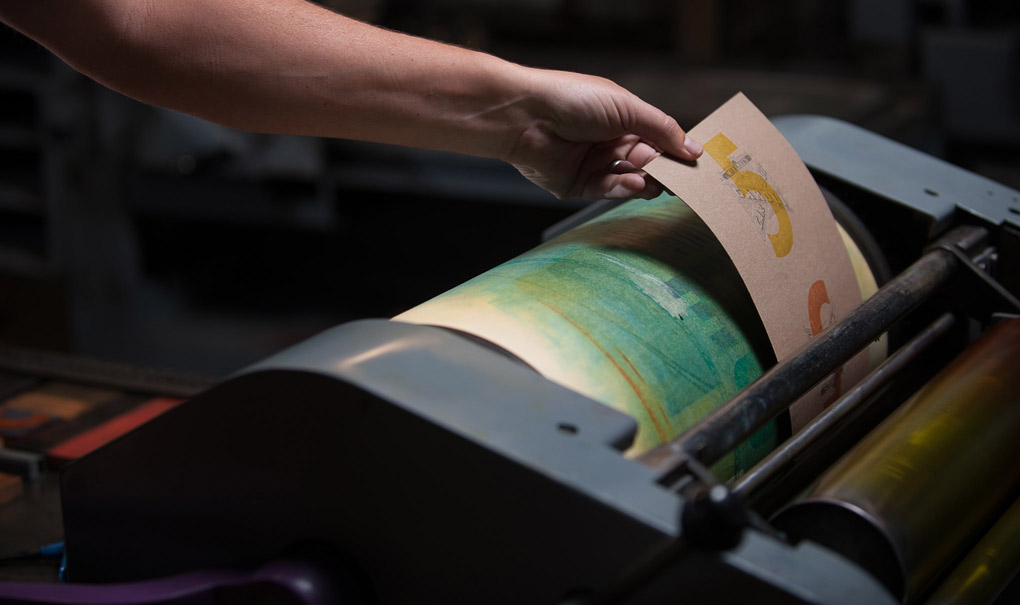 Letterpress, a centuries-old technique of relief printing, uses a printing press to transfer ink to paper, creating the kind of visible impression that invites you to brush your fingertips across it. For artists who have taken the time to perfect the craft, letterpress produces text documents – stationary, invitations, books, packaging – with a crispness that mass production can't quite attain. Printmaking is the illustrative counterpart to the words pushed out by letterpress. Also a kind of relief printing, printmaking is about imagery – but because of the variables that the process entails, no two prints are ever exactly alike. Each is its own work of art.
---
Both printmaking and letterpress call for painstaking attention to detail, and the resulting documents and images are a tangible show of expertise, concentration and originality.
"There's a charmingness to this technique, a personal connection," he says. "It's old-fashioned, yes, but it can always be made new, with different processes and collaborations. You can acknowledge the 21st century here, too."
The concept of The Open Press, which offers workshops, classes and access to equipment, was conceived by Paul and his collaborator, Matt Greenwell, in 2011. For Paul, letterpress printing had been a years-long passion on the side – a beautiful contrast, and complement, to the modern, intangible world of digital design that makes up his day job.
"When we moved to Chattanooga in 1995, my wife bought me two small letterpresses," Paul says. "They sat in my garage for a long time."
When he found himself falling out of love with his day job, Paul decided to go back to school. He began studying book arts at the University of Alabama, prompting him to dust off his machines and take up personal projects. Over the next few years, he began searching for more equipment to add to his small collection — which led him to Matt. A professor at the University of Tennessee-Chattanooga, Matt knew that the school had closets full of unused machinery.
"I had all of this equipment that I had acquired, and it was just sitting here, going to waste. And there was all that stuff at UTC, just sitting there, going to waste," Paul says. "Matt and I started talking about how we could make it available to people who could really use it."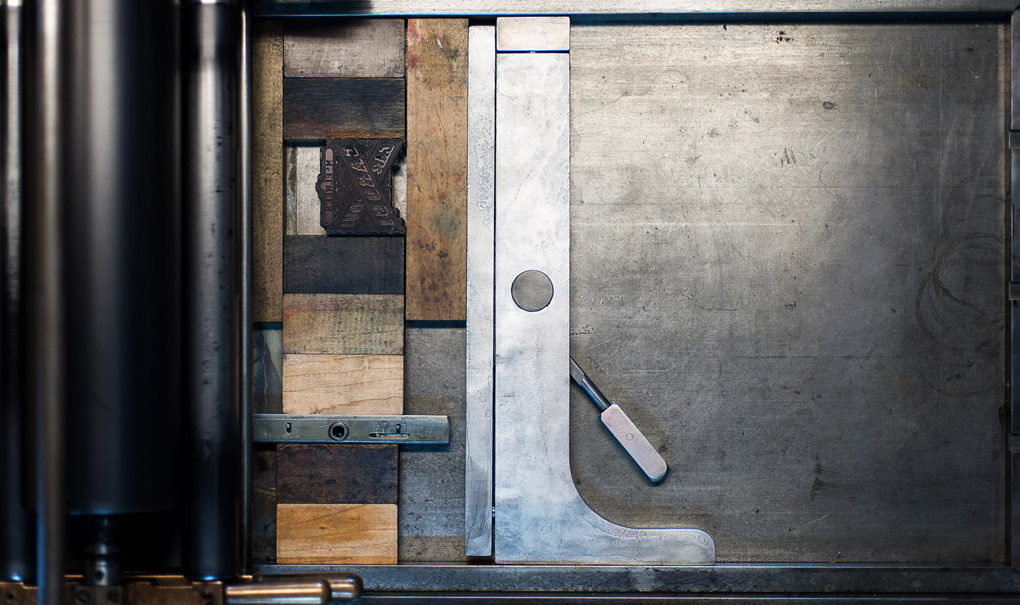 "Letterpress is nothing different or new. But to Chattanooga, and to us, it feels unique."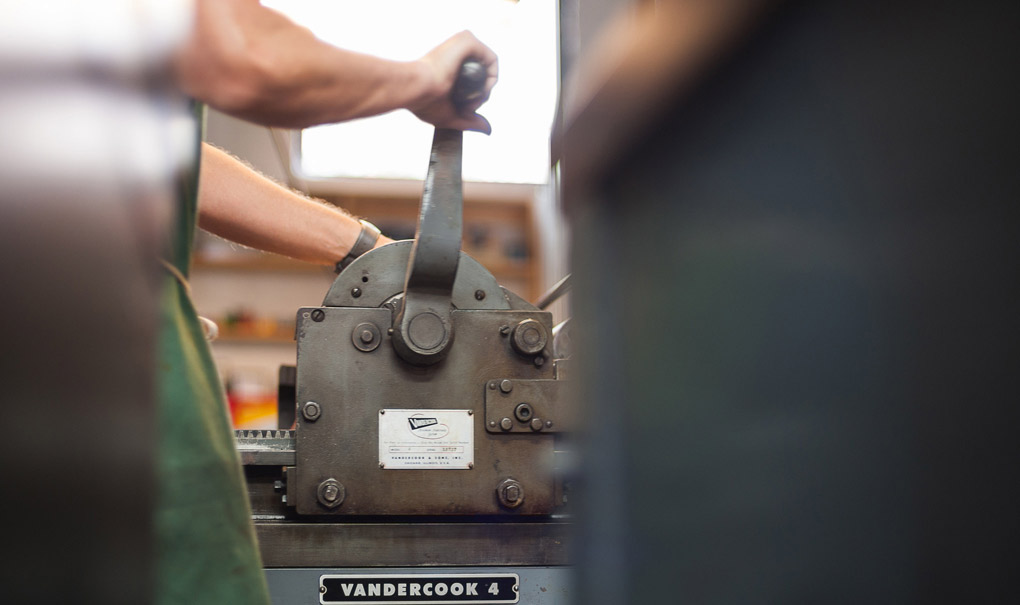 In 2012, the pair applied for a grant from MakeWork, a nonprofit that seeks to stimulate Chattanooga's creative economy by empowering artists with financial support and other resources. That grant money, combined with Kickstarter campaign funds and support from invaluable team members, allowed The Open Press to open its doors last year. Paul hopes it will help to establish a new community within the city — not of professional printers, but of people who appreciate the history of the craft, the potential for creativity, and the opportunity to escape from their world into another, if only for a moment. "Letterpress is nothing different or new. But to Chattanooga, and to us, it feels unique," Paul says. "People in this city have the chance to discover something, to make something that hasn't existed in that way before."
A mile down Broad Street from the Open Press is iGNiS Glass Studio, a sidewalk studio and shop where drop-ins can blow their own glass, or purchase professionally blown glass art from an interior gallery.
---
"The blow-your-own-glass idea is meant for laypeople who don't know anything about the process, which is really technical and can be dangerous," says Christopher Mosey, owner and founder of iGNiS. "It's a way for them to form a relationship with this seductive material, to learn how it moves."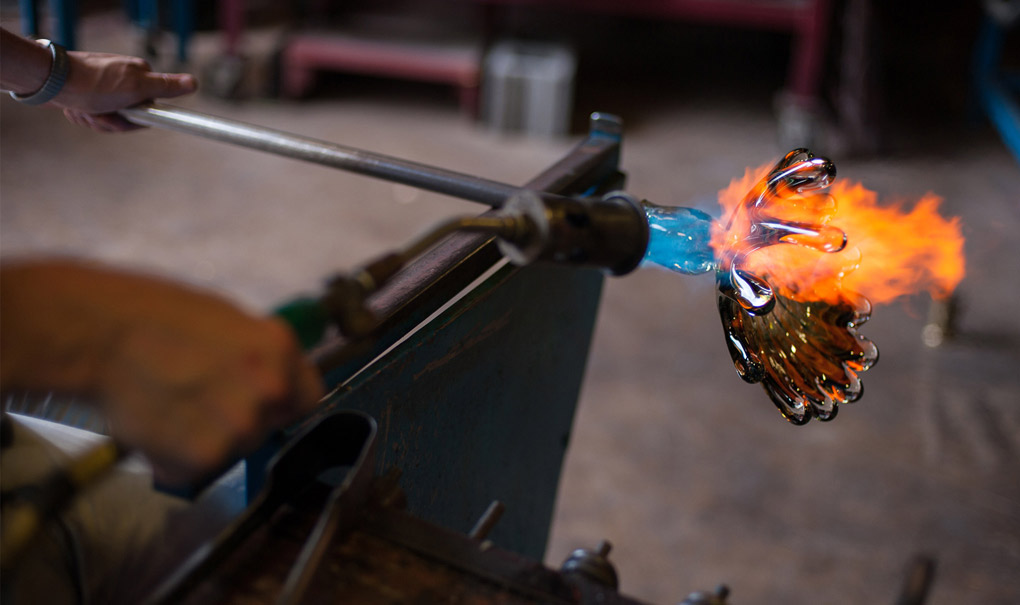 Christopher opened his studio in 2002 on the Southside, where he created commissioned work and gallery pieces. Around the holidays, he would invite people in to blow glass ornaments—a hugely popular and eagerly anticipated few weeks, but never the focus of his career.
That changed when the recession hit in 2008, and the market for his ethereal glass sculptures, which had once sold for thousands of dollars, diminished. And with $3,000 gas bills, a glass studio requires a steady income. Given the enthusiasm for his Christmastime endeavor, he changed his model and moved his studio downtown to focus more heavily on DIY art.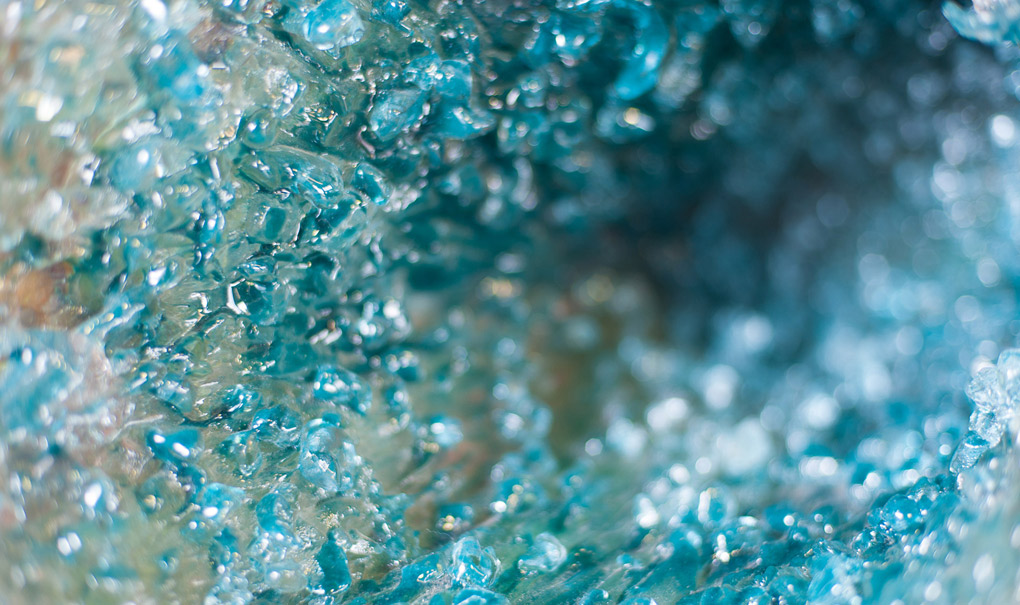 A bold curiosity, an urge to create, and the desire to try.
In contrast to The Open Press, which is a nonprofit, iGNiS is a money-making business. For Christopher, profits are an undeniable perk of the DIY trend — but he believes the arts community as a whole benefits.
"Doing this allows artists who don't write grants to continue pursuing our own art, professionally — and contributing something to the world," Christopher said. "Art doesn't happen in a vacuum. There needs to be money behind it, that's how it grows. Chattanooga as a city understands that fusion of art and business, and it's fostered here."
Whatever an artist gets out of DIY art — revenue, community, the simple joy of sharing joy — and whatever form it takes, there are few prerequisites for the doers themselves. No God-given artistic talent, no formal training, no plan to master the craft are required.
Only this: a bold curiosity, an urge to create, and the desire to try.