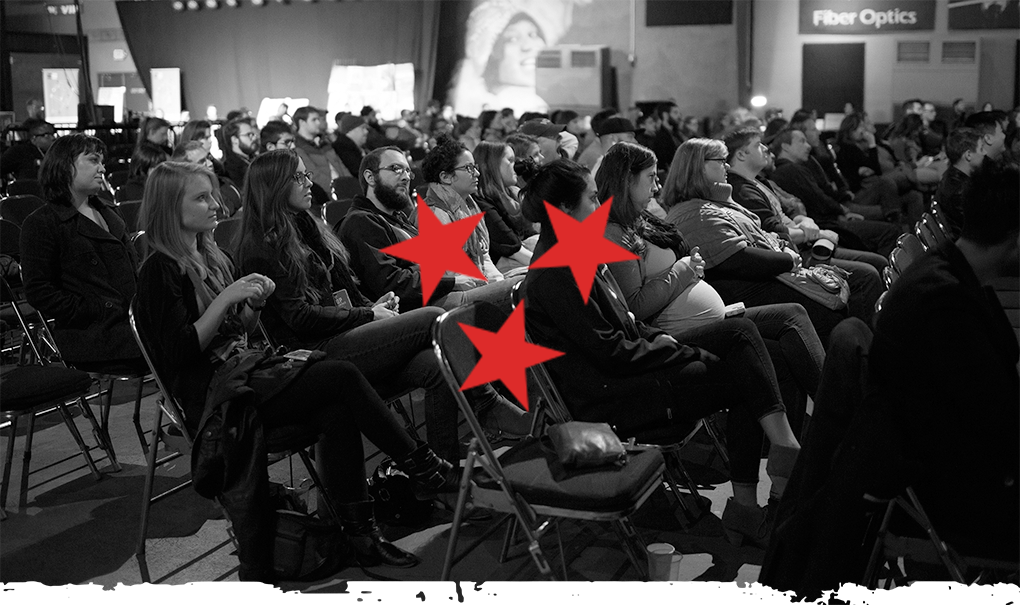 A Meeting of
The Minds
For every creative person, there exists an equal number of creative processes.
A way that any artist moves from blank page, to concept, to product. Sometimes it is a well-worn routine, a method that's constantly reinventing itself; at other times, it's a deeply personal ritual or a rowdy brainstorm session. Whatever form it takes, the creative process is ultimately about seeking inspiration that will initiate a journey from nothing to something.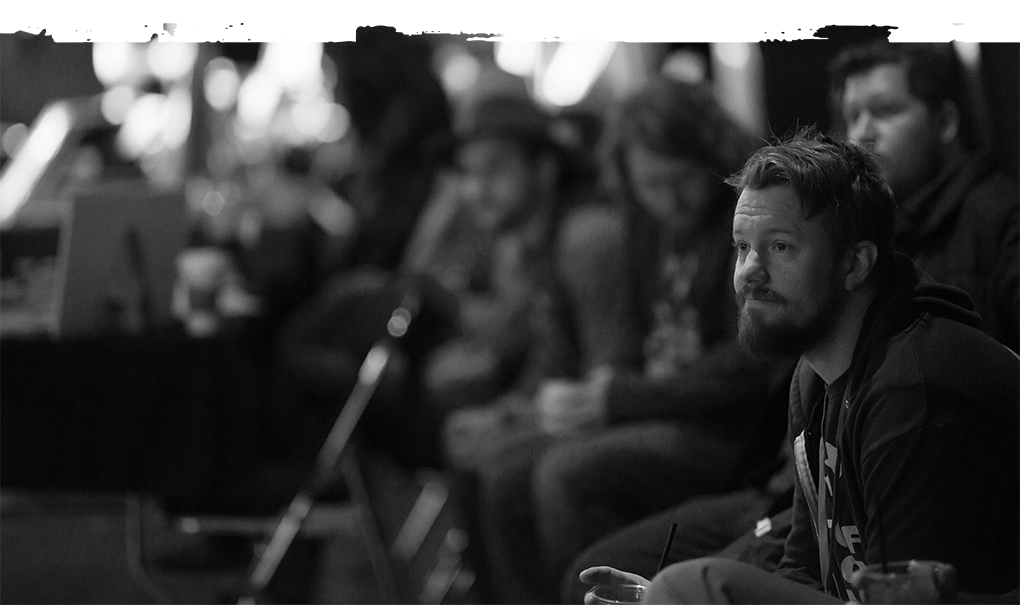 And yet, there's a sense of mystery about it. Maybe it's a fear of judgment, that we're scared we're somehow doing it wrong. Or that we feel a need to protect it. Or that we think that, in the act of sharing, we could lose a part of ourselves.
But maybe, we just need the right forum.
Here in Chattanooga, our creative community is shaping a solution. In recent years, a large number of forums have popped up. They're conferences, but not in the corporate sense. Rather, they're gatherings of creatives who simply present themselves, their ideas and thinking, as opposed to a portfolio of what they've made or achieved. A coming-together to share, as best anyone can, how their minds move.
Enter Top Conference, or TopCon, a conference co-founded by Matt Adams, Sara Bang, Michael Kendall, Travis Knight, Michael Mahaffey, Nick Turner, and Casey Yoshida.
It's campy and Southern and a little weird, and while it's design-focused, it's meant for anyone who creates: TopCon is all about the means, not the end.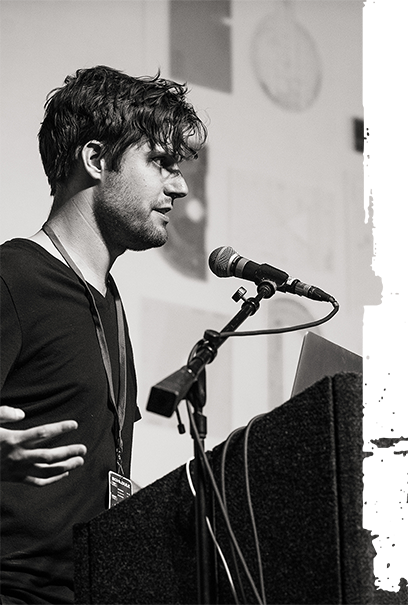 "We want the speakers, who are designers, to connect with our whole audience. A lot of them are designers, too, but they're also writers, developers, business owners, teachers, students," says Nick Turner, co-founder of TopCon.
"It works because our purpose is not to provide the technical tools needed be a designer. We just want to inspire people to build something new, or to find a better way of doing what they're already doing."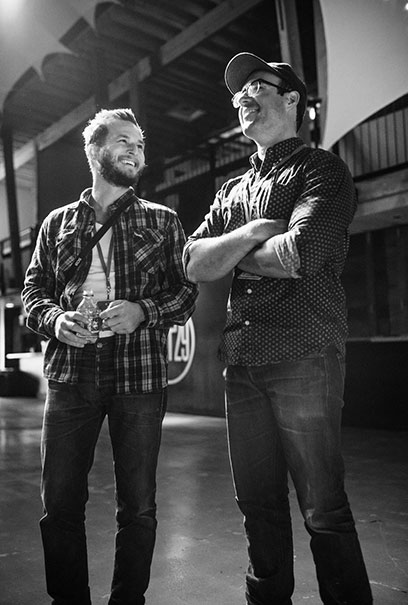 The idea for TopCon came about in early 2013, and the inaugural event happened only a few months later. If that seems fast, the six founders agree, especially considering that none of them has any experience conceptualizing or organizing a conference — and they're all in their mid-20s, with full-time design careers. It started, they say, with a push to bring a single designer to speak in Chattanooga, and it turned into a respectable line-up of presenters, some known across the country, that drew a crowd of almost 200. They discovered an enthusiasm, and perhaps even a need, for TopCon across the South that extended far beyond the design world. Immediately following the final round of applause, they knew they would do it again.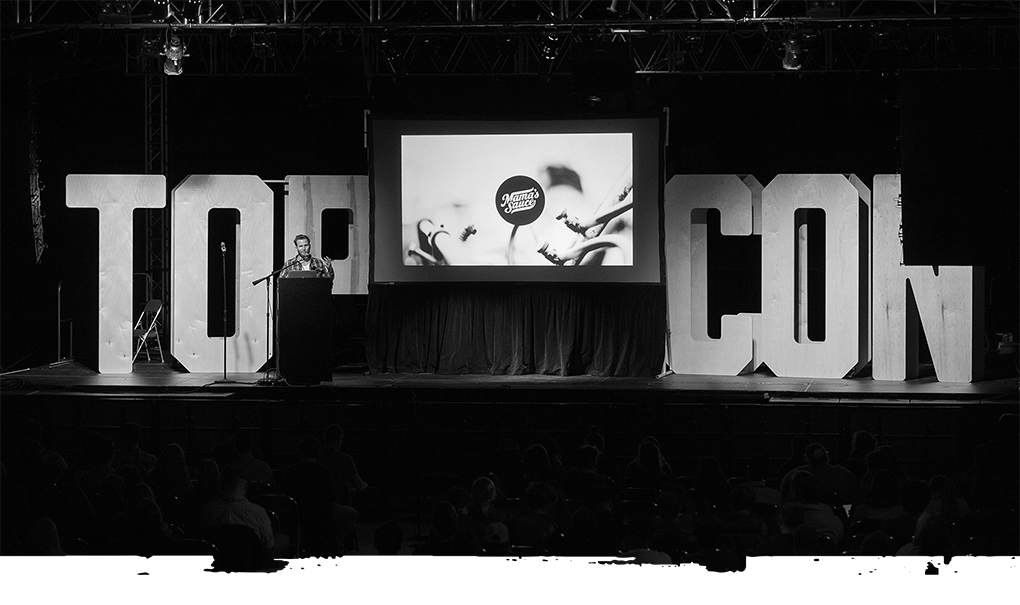 "Last year, part of our mission was supporting the attraction and retention of design talent in Chattanooga," says Casey. "But we had a lot of people who weren't designers come to TopCon and leave feeling like they got something valuable. The speakers talked about their stories, their drive, their process — themes that anyone can benefit from."
"We kept that in mind as we organized our 2014 event," Nick says. "We've been very calculated in the way we've grown it."
TopCon 2014 was held on a sunny November Saturday at Track29, a large, relatively new concert venue located behind the Chattanooga Choo-Choo that often attracts Bonnaroo-esque acts. The lineup was heftier than last year's, and the founders made a point to seek out a variety of speakers from every corner of the country. To name a few: Tad Carpenter, a Missouri-based designer, illustrator, author and teacher who has been a creative director with Hallmark Cards for nearly 40 years;
Nick Dupey, born and raised in Chattanooga, working as a senior design lead at IDEO's Boston office; Nick Slater, a New Yorker who made his way to Silicon Valley and specializes in brand identity, custom typography and illustrations; and Alexa Proba, a designer, illustrator and art director originally from Germany, now an art director at Kickstarter in New York.
"In organizing the conference, we realized that there should be an arc, a storyline for people to follow throughout the day. So we found very different speakers, from every stage in their career paths, and lined them up strategically," Nick says.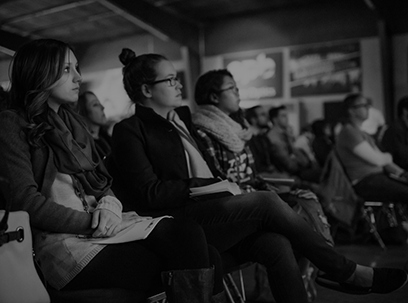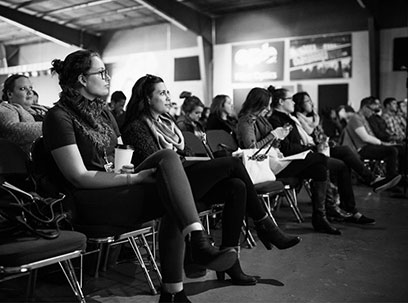 The founders have taken cues from other design conferences they've attended in the Southeast and beyond. But many of the more well-known events share aspects that TopCon has left behind, particularly exorbitant registration fees. In addition to their big-name speakers, large conferences tend to have catered meals, bulky swag bags and huge crowds, in cities where accommodations aren't cheap. TopCon's founders have chosen to keep it simple.
"We want TopCon to be affordable and accessible. We place our focus on the caliber of speaker, not the perks," Casey says. "And we keep it smaller. There's a personal feel to it that's really priceless — there aren't a lot of design conferences where you can chat with speakers one-on-one during the event, or take them out to brunch the next day."
So, the founders say, while they are glad to see TopCon grow into an established, annual event, there's not much they plan to change.
"Where our conference is, and how it's set up — we don't have to be absorbed by a certain culture and fall in line with what's already happening," Nick says. "It's not that we're trying to redefine the culture, but we're hoping to add a new piece to it by bringing people together in this way. If TopCon provides a space for that creative spark to happen, then for us, it's a success."