The Fat of the Land
Within Chattanooga's city limits, just outside of downtown, lies Crabtree Farms: a 22­–acre expanse of rolling green fields.
The name isn't a gimmick — those fields are laden with crops that Southerners know well: summer squash, sugar snap peas, heirloom tomatoes, a rainbow array of peppers.
From all outward appearances, it's a farm in the truest, and most traditional, sense. But it's also unconventional. Crabtree Farms is a farm with a mission, a nonprofit committed to local agriculture and sustainable practices. And every summer, on an evening just around the solstice, that commitment is celebrated at the annual Crabtree Farms 100 Dinner.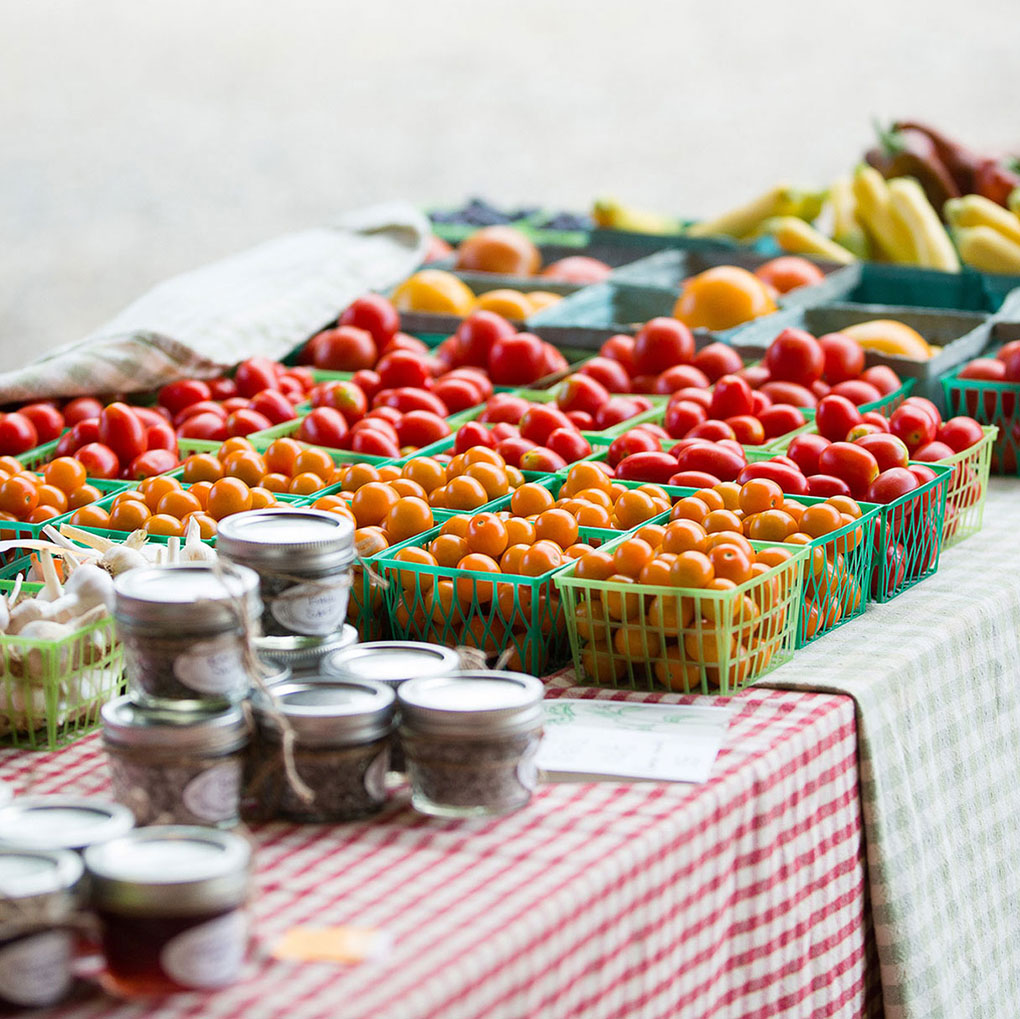 "It's a magical, convivial gathering that celebrates local food and community spirit," says Sara McIntyre, the executive director of Crabtree Farms. "The 100 Dinner showcases the farm at a perfect time of year, when it is bursting with bountiful spring and early summer fruits and vegetables."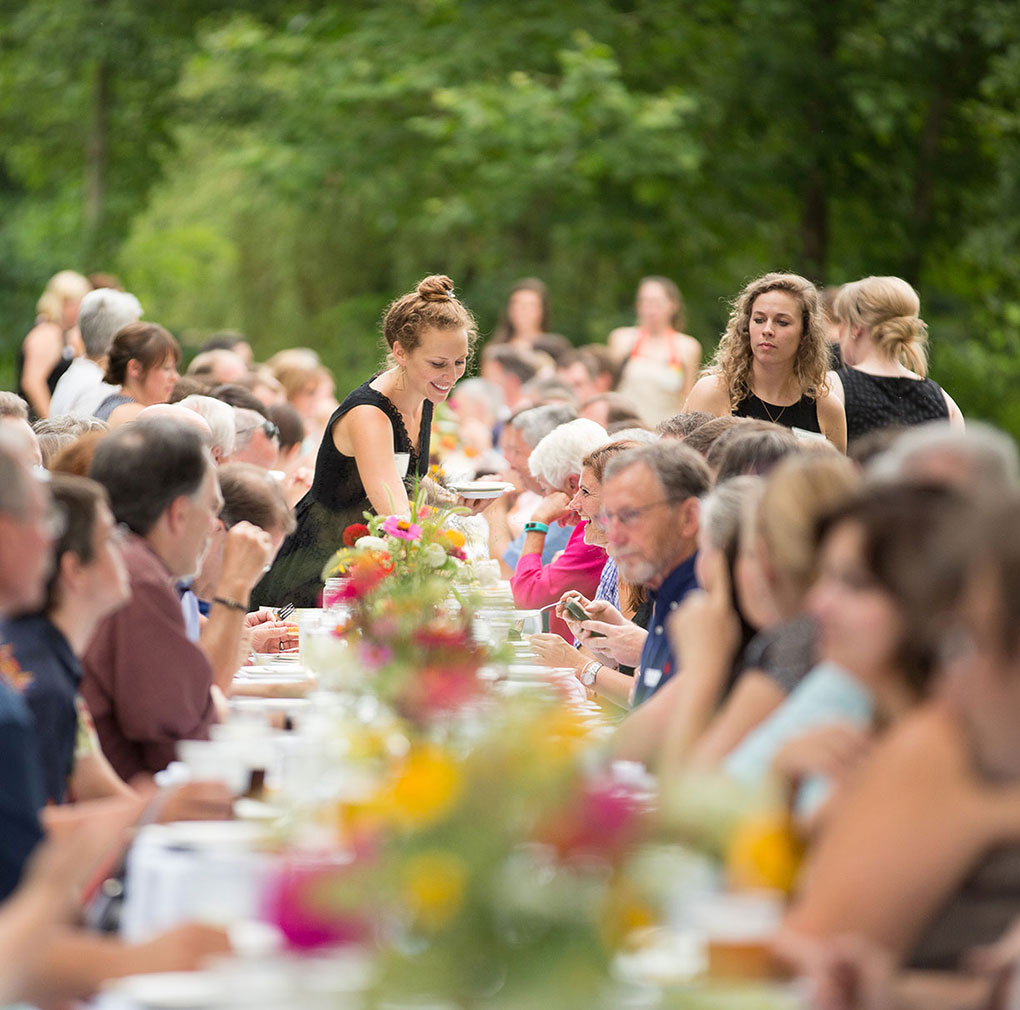 Guests are seated under the trees at a long, white linen­–trimmed farm table, well within sight of the crops whose harvest will be featured on the evening's menu. Fireflies and bluegrass music provide cozy ambiance, and the farmers themselves delight in serving the diners.
"It's fun to be on the other side of things. We enjoy serving the community that's so supportive of us," Sara says. "Crabtree benefits tremendously from the philanthropic ideals that are deeply entrenched in the roots of this city."
Years ago, it was an act of philanthropy that led to the farm's establishment: the land on which Crabtree Farms sits was granted to the City of Chattanooga in 1998 by the Crabtree­–McGauley family. The donors wanted the city to explore the budding field of urban farming, so they stipulated that the land remain in agricultural use. To foster the farming initiative, Chattanooga leases the land to Crabtree for $1 per year.
The 100 Dinner is a celebration not only of the resource organization the farm has become, but also of the community that has made it possible. And it's always a success: the event fills up more quickly each year, and every guest is also a donor, contributing $100 in exchange for a seat at the table. The meal itself is a sensory stage for local chefs who are eager to showcase their creativity within the constraints of our food–shed — that is, every link in the chain extending from farm to table within a 100­–mile radius of Chattanooga.
"Right now, we consume from a global food–shed with a high degree of anonymity and transportation costs," Sara says. "But a local food–shed keeps all the money closer to home, where it can make a real economic impact for the community. It also means food will be fresher, which is why local food is healthier: it's been dead less long."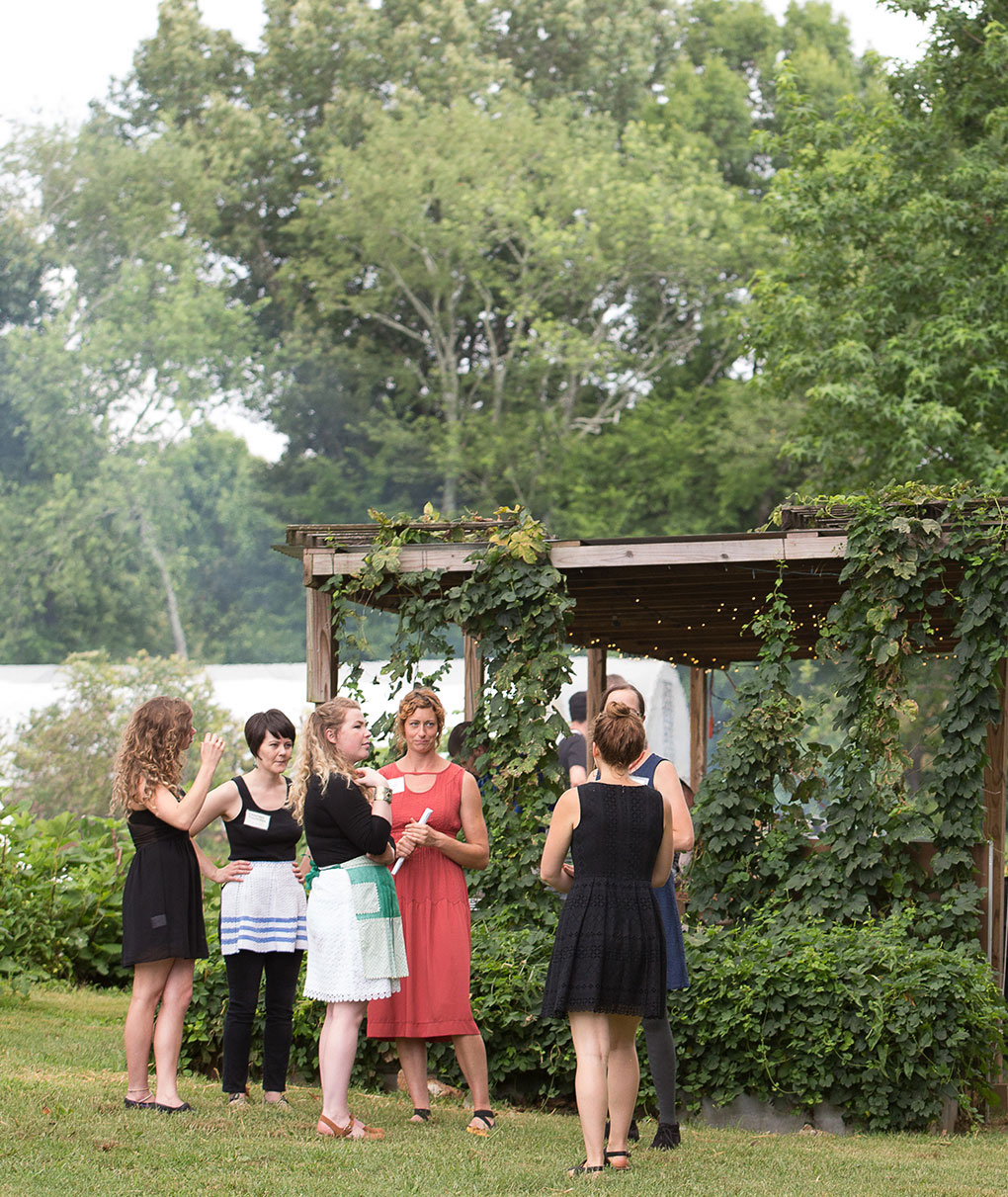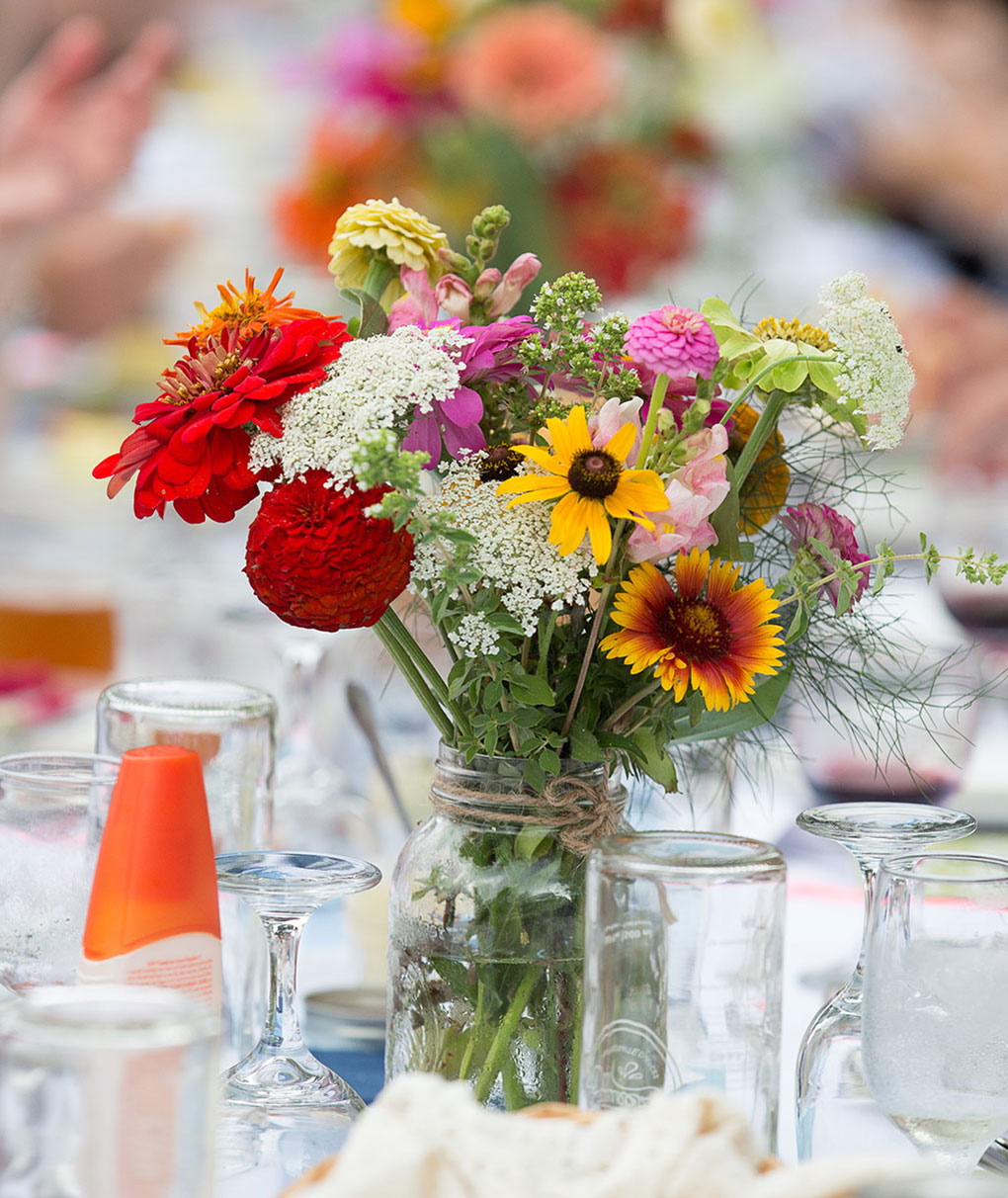 Access to the freshest specialty ingredients allows the chefs to pair seasonal produce flavors with contributions from Chattanooga's finest local artisan bakeries, fisheries, breweries and cheese–mongers.
"We grow what we grow well, but Crabtree doesn't produce some of the key ingredients, such as meats, for a fine dinner," Sara says. "It has become a local food community effort, and it's a compliment that so many great artisans and chefs want to contribute."
Crabtree has grown into a resource hub for local food promotion over the years and is part of Grow Chattanooga, a program designed to affirm local food as a healthy alternative for individuals, local economies and landscapes — as opposed to big­–box consumer practices Americans have grown accustomed to.
Rallying around one another helps strengthen the resolve of new farm initiatives near Chattanooga, the growth of which Crabtree eagerly fosters.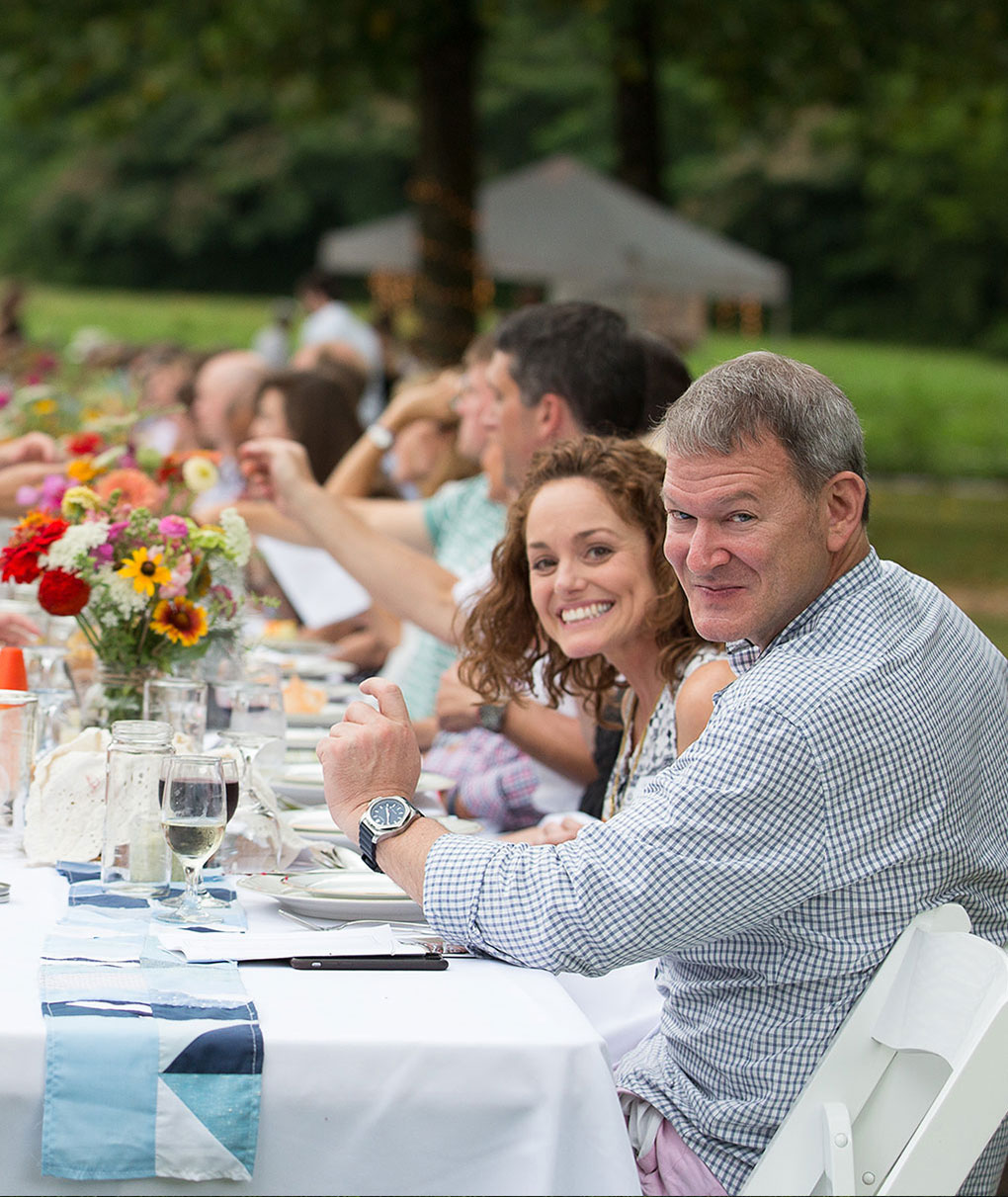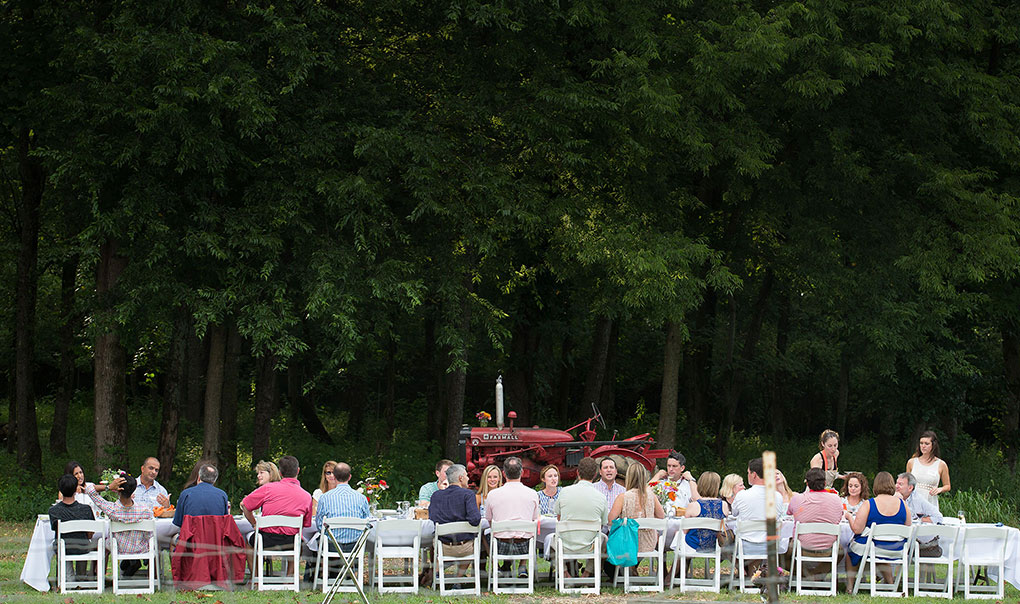 "It's the old idea of strength in numbers," says Andrea Jaeger, Crabtree's program director. "As consumer awareness of local foods increases, so does demand for those foods. We have to build our collective capacity to meet that increased demand, and working together is the only way we can do that."
When it comes down to it, farming takes a village — or in this case, a region. So the 100 Dinner, festive and anticipated as it may be, is simply a celebration of something that happens every day at Crabtree Farms: a community gathering as one.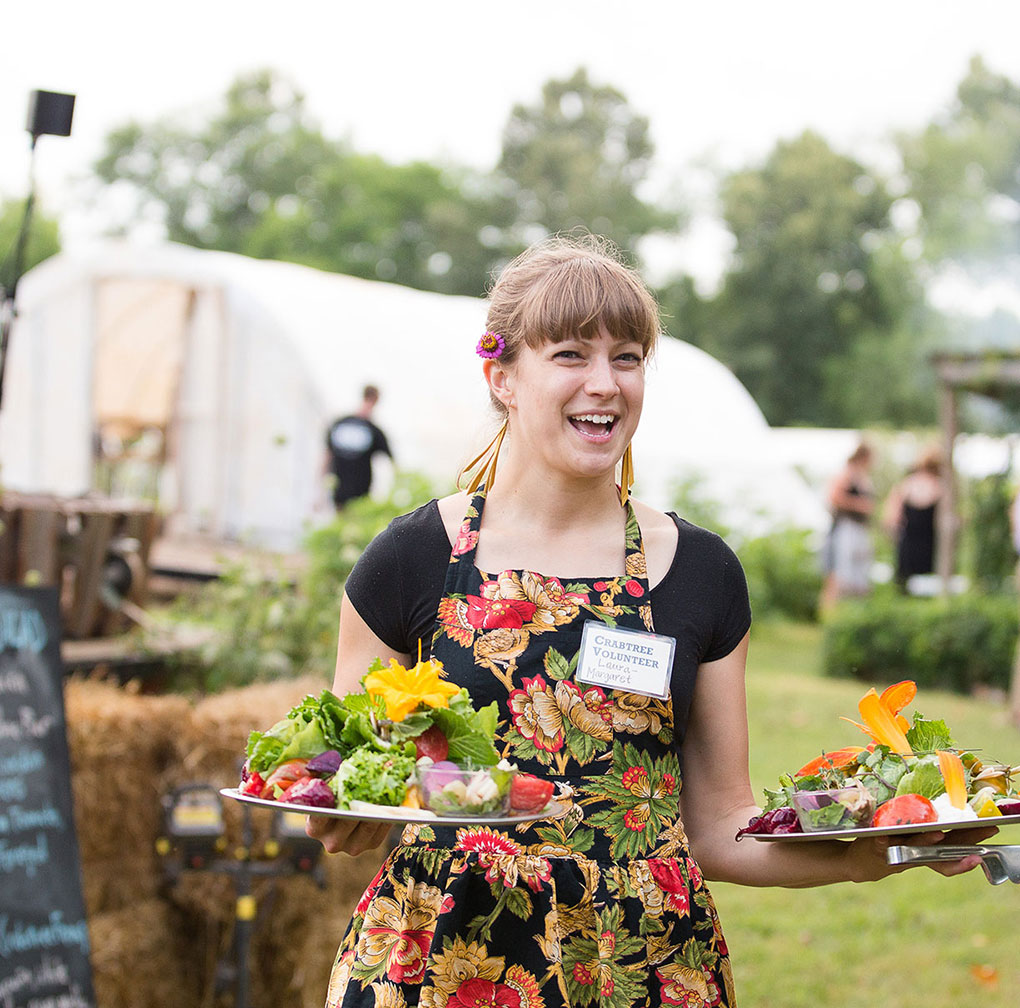 "It's like the days of the old barn raisings or the big harvests. You show up to share the work, and everybody helps everybody," Andrea says. "What we do here, it's our way of echoing, and honoring, that tradition of coming together."