Across the street from the downtown courthouse, on Chattanooga's Georgia Avenue, there's an unassuming concrete staircase that descends to the basement of the historic Hogshead Building. If the weather's nice, the door at the bottom of the stairs is probably open. It's tucked away, and a bit shadowy, and you might miss it altogether were it not for the aroma of incense wafting up to the sidewalk above.
But a small contingency of Chattanoogans know this place well: for years, Zanzibar Belly Dance Studio has drawn students from across the city and region. Its clientele — mostly women, but some men, too — ranges wildly in age and experience: there are seasoned ballerinas and practiced ballroom dancers, but there are also college students looking for a different kind of workout and middle­-aged moms ready for a new adventure.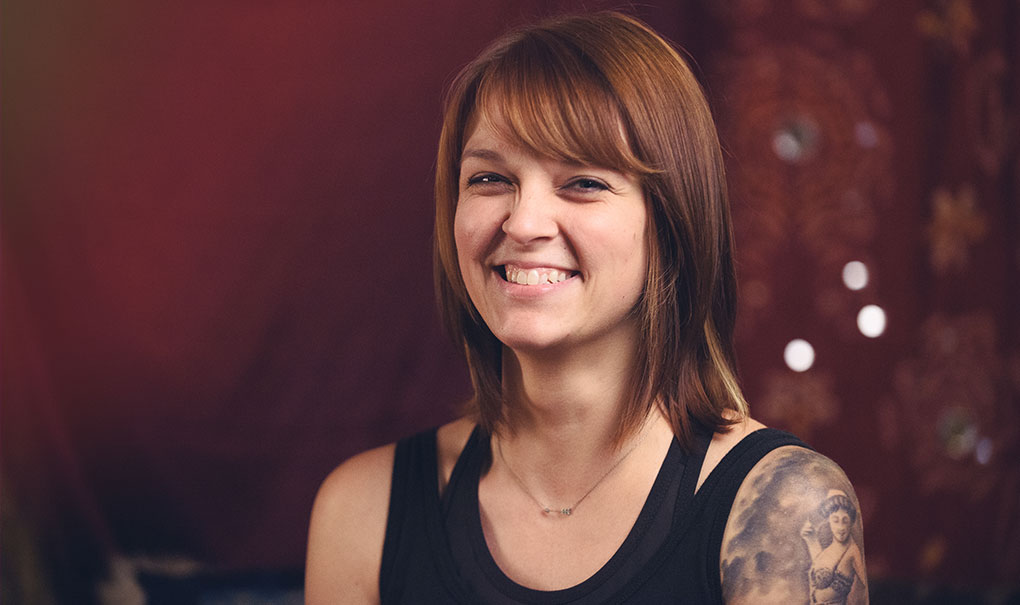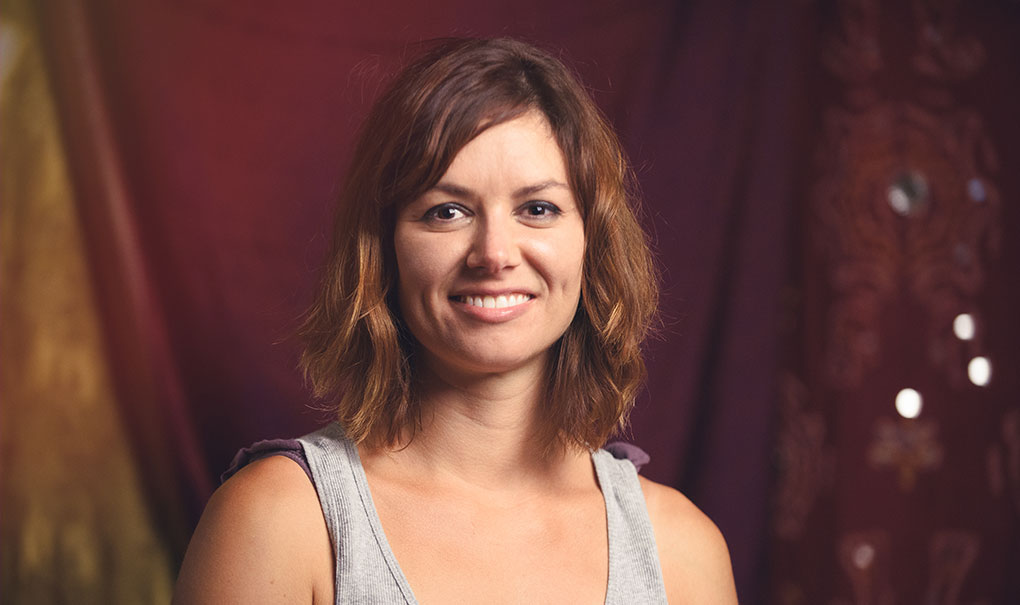 "There's this idea that dance is for kids, and when you're an adult, you don't get to do it anymore. Belly dance presents that opportunity," says Jules Downum, co­-owner of Zanzibar. "It's fun and it's beautiful — and unfortunately, it's also highly misunderstood."
Zanzibar Studio was founded in 2003, with a simple mission to empower students by helping them to become more aware of their bodies and to embrace their sensuality. Belly dance is great exercise: the low­-impact movements and intense engagement of the core strengthen muscles and provide a high­cardio workout that's unique and exhilarating.
But if it sounds like Zumba or Jazzercise — it's not. Belly dance is an art form first. With ancient roots in the Middle East, it's steeped in philosophy and grounded in technique.
"There's not one belly dance culture. It's cultures," Jules says. "It's very old, and very complicated. There are so many families of movement: Egyptian, Tunisian, Persian, Arabic. And of course, Americans have put their own spin on it as well. It has roots in the Middle Eastern families of movement but has been influenced by Western ideas and dances. That's what we teach here."
Jules spent many years studying tap, ballet and modern dance. Her first experience with belly dance wasn't in a studio, though; it was in Banana Republic, where Jules used to work.
"One of my frequent customers, who was a regular at Zanzibar, made me belly dance with her in the middle of the store," Jules says. "I was mortified, but it piqued my interest. So I signed up for a class at Zanzibar, and I was hooked."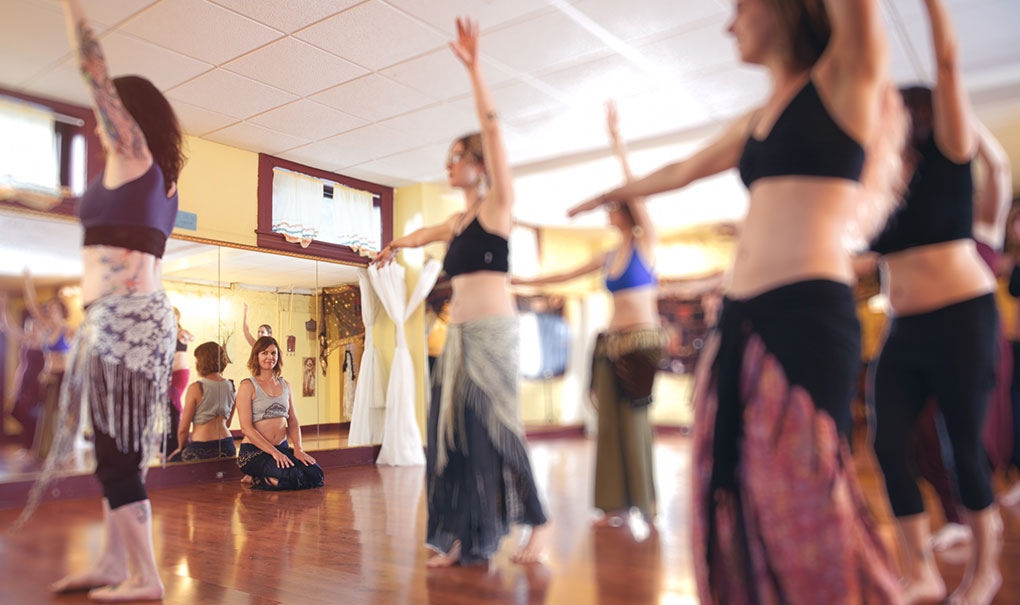 Similarly, co­-owner Lacy Maselle danced her way through high school and didn't discover belly dance until she was a bit older, but she took to it quickly: three years from her first class, she became the owner of Zanzibar, running the studio solo until Jules joined her in 2015.
"I saw two Zanzibar dancers perform, and on a whim, I signed up for a class with a friend," Lacy says. "It was completely different than I anticipated. I fell in love with it."
It's unusual for a city, especially a mid­sized city, to offer a studio devoted to belly dance. When Jules lived in San Diego several years ago, the belly dance community rented space hourly from other dance studios or gyms. And often, where there are belly dance classes, teachers are minimally qualified and have little to no knowledge of the philosophy, history and technique — which only contributes to the negative stereotypes true belly dancers, like Jules and Lacy, continuously combat.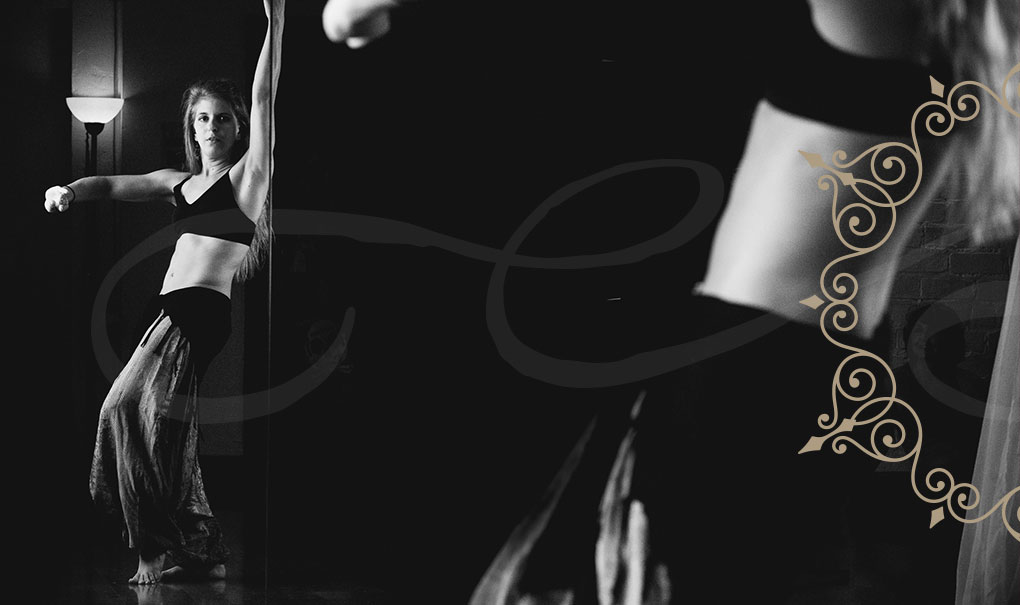 So together, the two women have worked to nurture Zanzibar's faithful following, and to grow it. Now, in addition to belly dance, they offer pilates, yoga and other dance fusion classes. They make an effort to expose the public to their work: Zanzibar's performance troupe is regularly featured at events across the Southeast. They attend conferences and participate in workshops and constantly seek out ways to deepen their practice, so that they can, in turn, deepen that of their students.
Yet it's still been incredibly challenging to bring belly dance to a broader market. And they know why.
"Before I began belly dancing, I was a bit snobby about it: I thought that it was easy — silly and wiggly — and that it was simply about entertaining men. So I know we have those preconceived notions to contend with," Jules says. "But there are other issues, too: it's not Western, it's mostly led by women, and it's dance — which is generally an underserved area of the arts to begin with."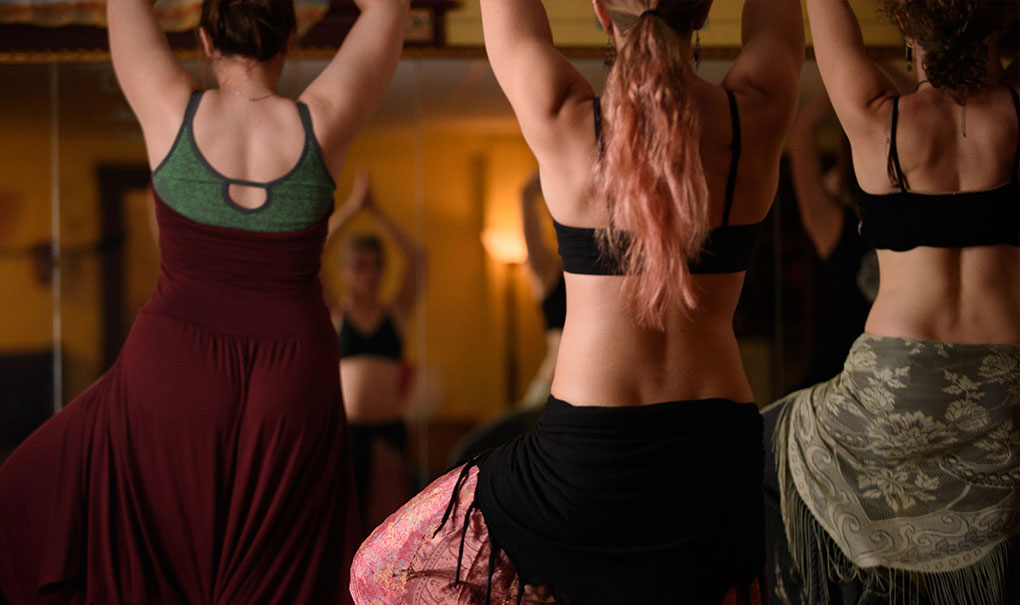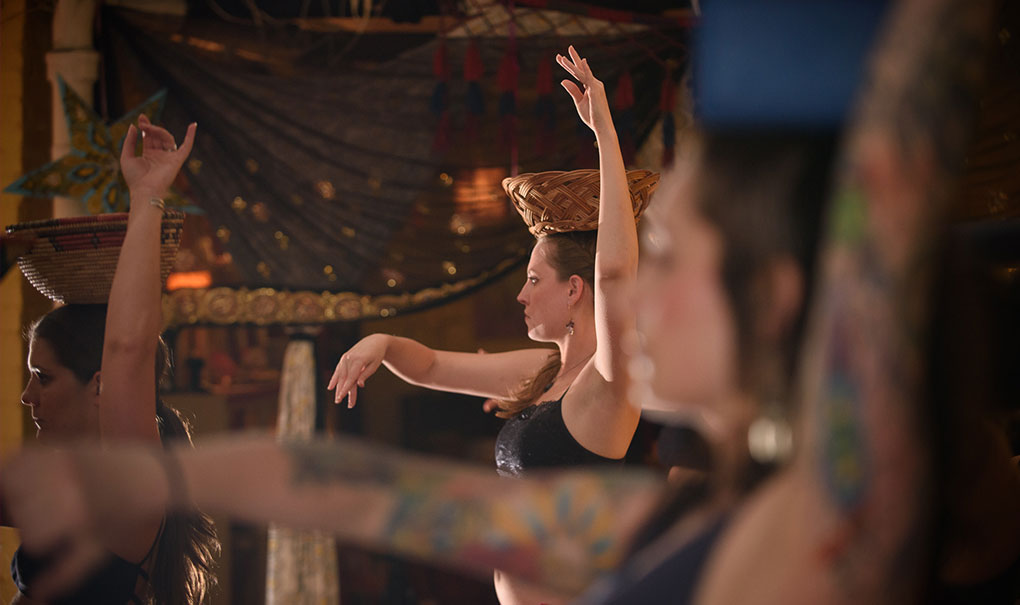 Which isn't to say their efforts are for naught. They have a vision for Zanzibar, they're on their way to achieving it. There's simply more work to be done.
"When people experience belly dance for the first time — real belly dance — they're always taken aback. Every show we produce, every class we lead, we're overcoming assumptions," Lacy says. "We have to continue increasing exposure and understanding. Then, hopefully, eventually, we'll get the support we need to grow."