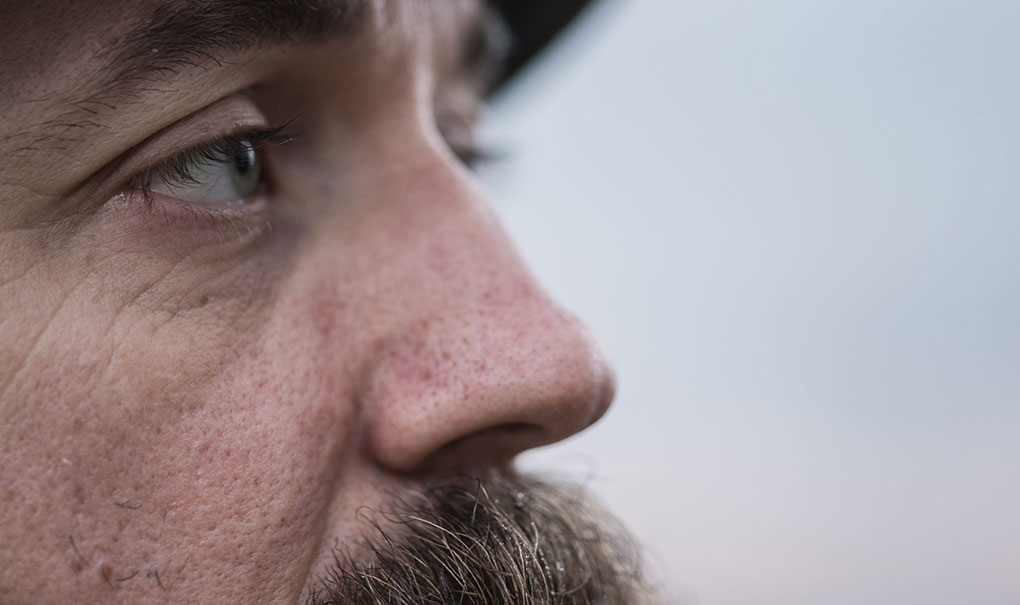 Home
Is Where The Music Is
---
+
There's a small fiddle painted on the mailbox at Fletcher Bright's home. It's a wink at the people who know him, who are lucky enough to call him a friend and a fellow musician, the guys who show up with their bows and banjos for an unscripted jam session on a lazy Saturday morning.
But a fiddle on a mailbox is also something metaphorical, if unintentional: a meeting of music and home. The purest definition of bluegrass, and of Fletcher himself.
It's funny, because a lot of Southerners hear his name and actually think "music" or "home" — or homes, rather. Fiddling is his first love, and real estate was his lifelong profession. He earned success in both.
"But let's be honest," Fletcher says. "I think the real estate just supported the music habit."
Fletcher was playing the fiddle in Chattanooga before bluegrass had a name. It started, indirectly, with his mother, who wanted him to learn the violin as a young boy; it was her dream to see him perform with the symphony. She arranged for him to take lessons from a neighbor down the street, and Fletcher went along with it for a few years. But then Vassar Clements showed up.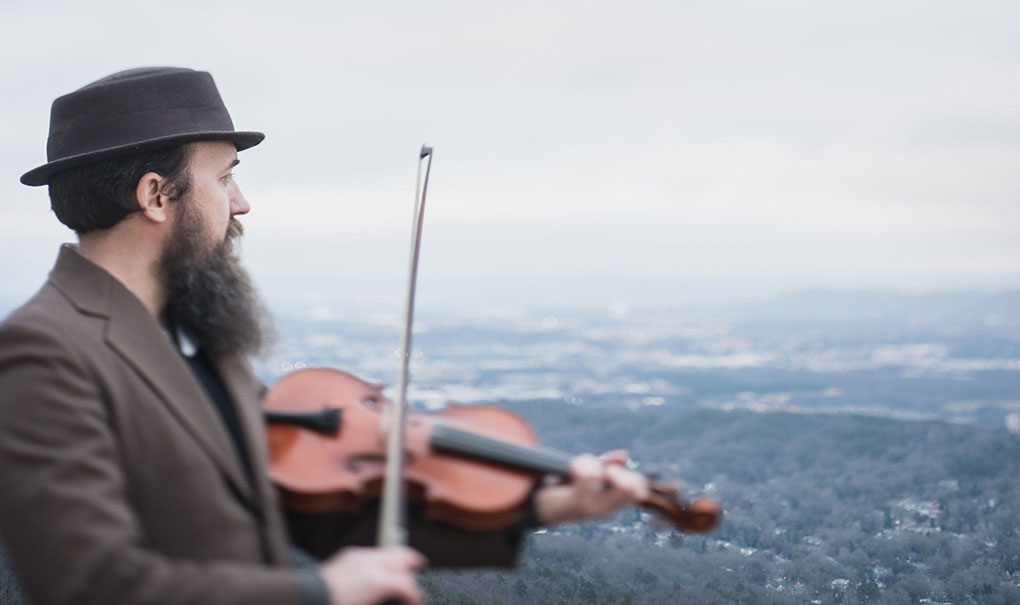 The "Father of Hillbilly Jazz," and a master of the fiddle, Clements was invited to play at Fletcher's all-boys high school in 1947. Inspired, and perhaps also in need of an outlet for the adolescent energy that a military academy tends to stifle, he said so long to his violin, taught himself to play the fiddle, and formed a band with his high school buddies. They knew what to call their group — Sam and His Dismembered Tennesseans — but did not know what to call their music.
"Sam Joyce was our leader. He couldn't play a musical instrument, and you could argue whether he could sing, but he was our leader," Fletcher says. "When we started playing, bluegrass hadn't been coined. It was lumped in there with hillbilly music or western music, kind of like a stepchild. And there were no banjo players in Chattanooga. None."
"We figured we'd give it up when we got back to Chattanooga, but people kept asking us to play. So we did."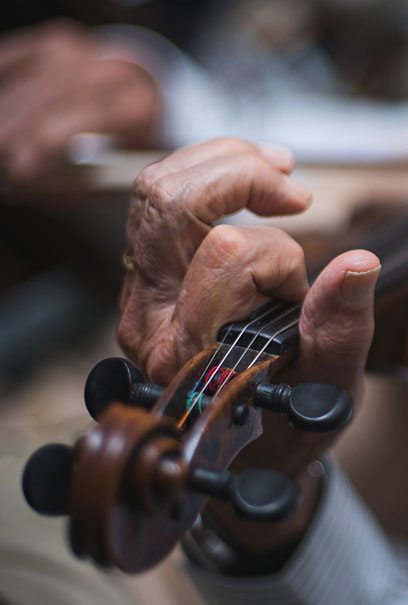 Of course, Bill Monroe and his Blue Grass Boys, Flatt and Scruggs — they had been working their magic all along. The genre was born, even if it hadn't been christened. And thanks, largely, to them, the South's "hillbilly" music culture swiftly evolved during Fletcher's high school and college years. The Dismembered Tennesseans were part of that evolution, too, and in Chattanooga, they heavily influenced it. Not by design, though.
"I went up to Davidson College with Ansley Moses, another Dismembered Tennessean, and we took our music to a different level while we were in school there. We even played for the radio station in Mooresville," Fletcher says. "We figured we'd give it up when we got back to Chattanooga, but people kept asking us to play. So we did."
There have been personnel changes through the years — "some deaf, some death," says Fletcher — but the Dismembered Tennesseans have yet to dismantle. They have performed across the country and collaborated with every kind of musician, from pop stars to music legends. Fletcher even fulfilled his mother's wish for him to play with the symphony, although, he admits, it's not truly what she had envisioned: in 2011, the Dismembered Tennesseans made an album with the Chattanooga Symphony and Opera, titled "Black Tie and Bluegrass."

As Fletcher has become a bluegrass veteran, his musical endeavors have stretched beyond his beloved group. In 2006, he and his son, George, conceived and founded the 3 Sisters Festival, a free, weekend-long bluegrass concert that sets up on Chattanooga's waterfront every October. Featured bands run the gamut from traditional to contemporary to alternative; it's a near-perfect reflection of everywhere bluegrass has been, and everywhere it's going.
Fletcher also has found joy in working with eager, amateur fiddle players. For years, he's taught in classrooms, actual or otherwise, across Tennessee and beyond. That includes Europe, and yes, he says, he sees the irony.
"It's kind of funny teaching the Brits this stuff, when they're the ones who brought it over to America in the first place," Fletcher says. "But it's like water to them — they drink it up."
He claims he can talk music better than he can play it. Anyone who's watched him pick up a fiddle would argue against that, but Fletcher believes music is so instinctive to "the greats" that they can't break it down and explain it: sit in a classroom with them, Fletcher says, and you'll get a concert that will knock your socks off, you'll see their bow move with a limber, snake-like grace, but you probably won't learn too much.
As he teaches and shares his skills, Fletcher is also preserving them. It's an unspoken obligation that many traditional musicians feel bound by: if you don't make an effort to pass down your craft, it will be lost, because there's a natural fluidity in music, a constant cultural revolution that's been exponentially accelerated thanks to the technology we now have available to us.
Which is the reason that Matt Downer, a fellow fiddler in Chattanooga — who also plays the guitar, banjo and Dobro — has made a point to learn from, talk to, and record the music makers of Fletcher's generation.
"It's hard to fathom what music was like and the function it served for individuals and communities before such globalized interconnectivity," Matt says. "Before radio and records, and long before computer and the internet, music was one of the few things that could connect us all — locally, regionally, nationally and globally. The power of traditional styles of music cannot be overestimated."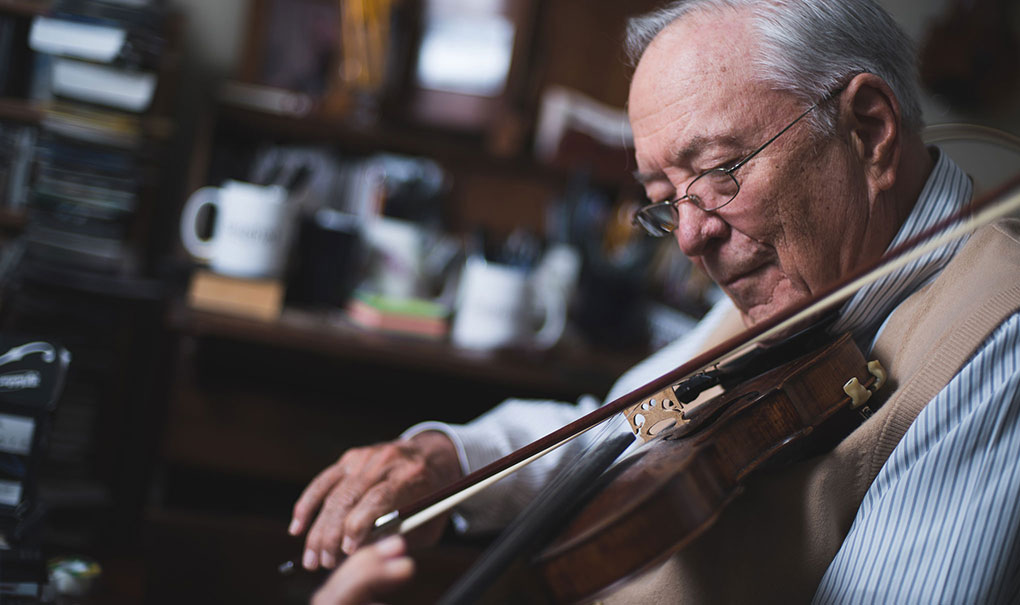 Matt focuses on and plays old-time music, which has existed for centuries, passed down through oral tradition. He describes old-time as the grandfather of bluegrass — no microphones or individual breaks, and where bluegrass has developed into a very wide genre, with many different styles, old time music has remained relatively unchanged.
But what bluegrass and old-time have in common, other than a similar sound and instrumentation, is the finding of a true community in music.
"When you perform for a crowd, there's always a little element of fear because you want it to sound good. I think I close my eyes when I play — and then I open them and look out at the audience to see if I'm hurting their teeth," Fletcher says. "But the ultimate fiddle enjoyment is not performing. It's just sitting around playing, on the weekend, in our homes."
For Fletcher and Matt, and the players who came before them and the players they've inspired, that close togetherness is what makes their music feel purposeful, meaningful, and alive.
And, maybe, it's why a fiddle on the mailbox makes a whole lot of sense.