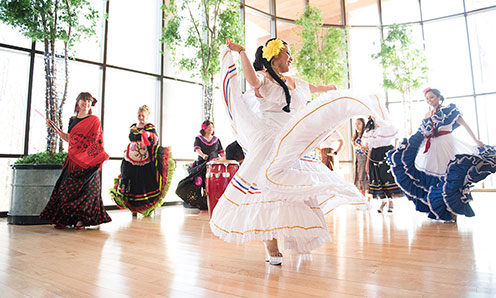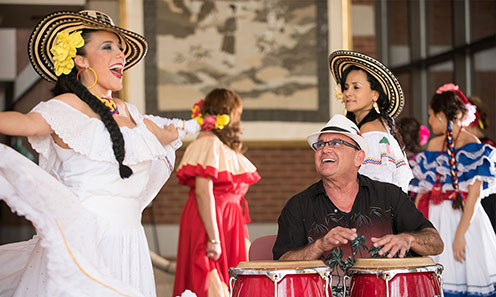 The moment musician Carlos Colón left Puerto Rico, he began to miss it. His family, of course, and his people – but other things, too: the sound of the roosters in the mornings, the mountains, the breeze. The togetherness, and the things that brought them together.
Many years later, Carlos is happy to call Chattanooga his home. But he never let go of his roots: through his music, Puerto Rico has remained in him, and now, it's a part of Chattanooga.
"You have your name, I have my name. Everybody has the right to identify themselves," Carlos says. "That's how it is with culture, too. It's our signature, and it's important."
Carlos is the director of Carlos and His Tropical Swing, named for the swing of the music, he says, and also the swing of a hammock – an image of Puerto Rico, for Carlos. Their performance was one of many highlights this year at Chattanooga's first Latin Festival, which was held May 2.
A free community event, Latin Festival 2015 celebrated the heritage and cultures of Chattanooga's international population. The theme was Caribbean, but the festival showcased the many countries that the city's Latino community represents.
"Through the festival, we shared all of the values and cultural elements of Latino families by combining arts, education, sports, music, food, faith and more," says Gladys Pineda-Loher, the director of International Community Outreach at Chattanooga State Community College as well as the director of the festival, which took place in Highland Park Commons.
During the event, Gladys and her team debuted the Passport to Latino-American Challenge. Funded through a Causeway Community Connection Grant, the Challenge was created to educate participants about Latin American culture and to help local immigrants integrate with the community at large. At the festival, participants visited 21 different booths – each representing a different nation – to get their passport stamped; prizes were awarded to the first 500 participants.
It was a friendly competition, but was also a tool for the city's international residents who feel disconnected or out of touch – a means of introduction to the place they now call home.
"This is a learning opportunity and a means of cultural immersion," Gladys says. "It's a way to lift these people up and to bridge a gap."
Gladys knows what it feels like to uproot yourself from one place and plant yourself in another: she moved from Colombia, South America, to Knoxville in 1998. Fortunately, the culture shock wasn't debilitating: she already had developed an appreciation and understanding of people and traditions that were very different from hers.
"I have family around the world, so growing up, I was always very exposed to other cultures," Gladys says. "It was an important part of my education."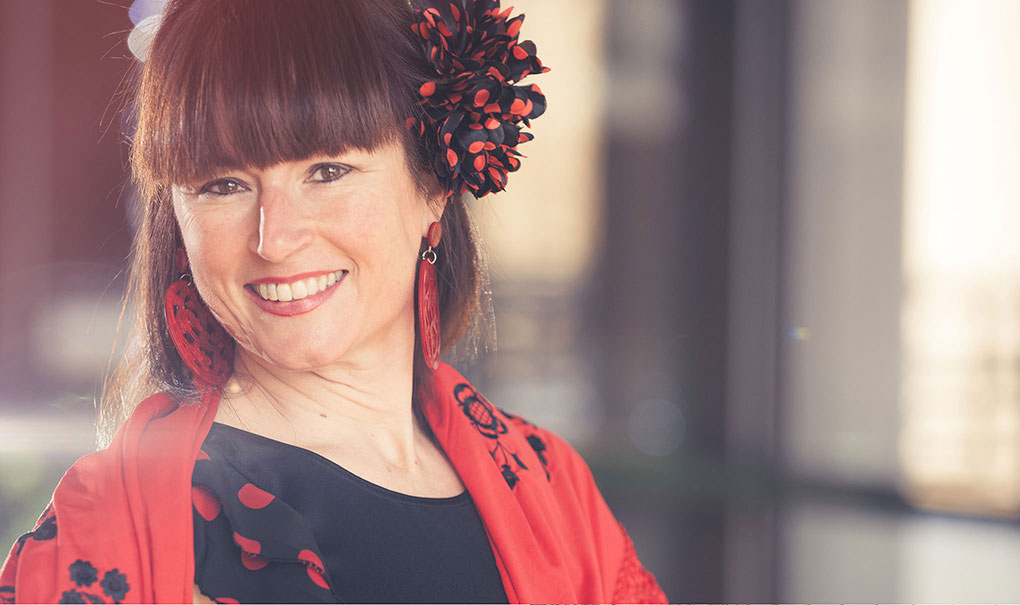 Since Carlos has been here, he's seen the best and the worst of community: discrimination and misperception, unfortunately, but also — in more recent years — a willingness to learn about, and enjoy, our differences.
"There has been a misunderstanding that everyone who is Latino is Mexican. But actually, we are from many different places, and they are all beautiful," he says. "When I perform, I feel like I am showing people about the place that I came from: that we are a good people and a happy people."
Carlos has found that a craft can be a tool for the preservation of a culture, or for its integration into others. And it's also, perhaps, a means of creating a new one altogether.